We've put some great articles together for you to read and share with others.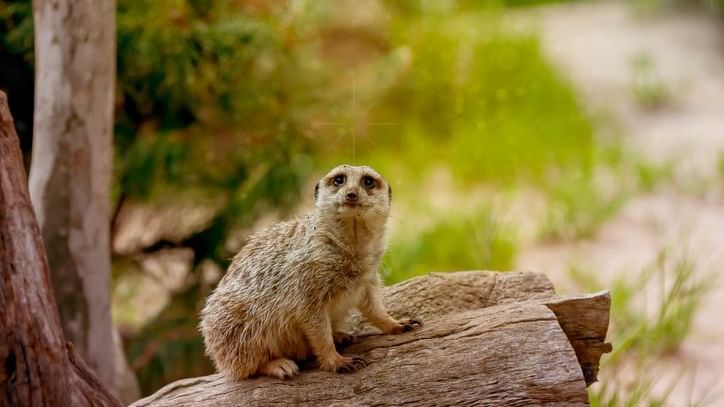 2023-08-31
Things to do in Wellington. Wellington Zoo!
Everyone young and old loves a trip to the zoo and with over 500 animals (native to New Zealand and from across the world) to see Wellington Zoo makes a great day out.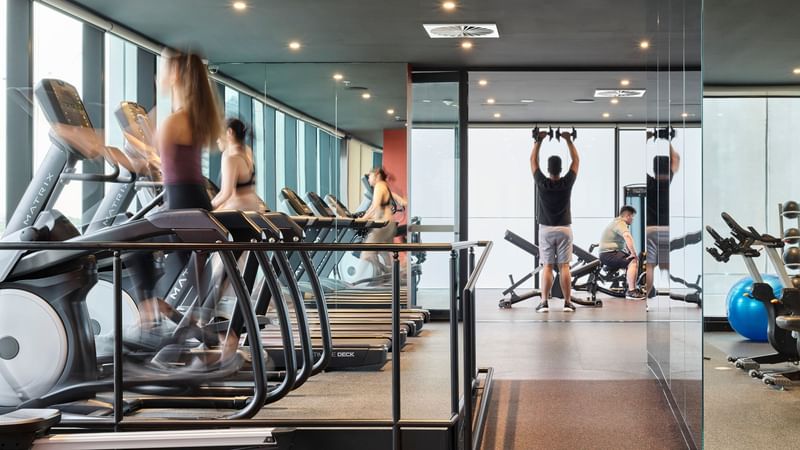 2023-08-03
Nutrition and Exercise Tips for Busy Students
Explore handy nutrition and exercise tips for busy uni students - you've got this!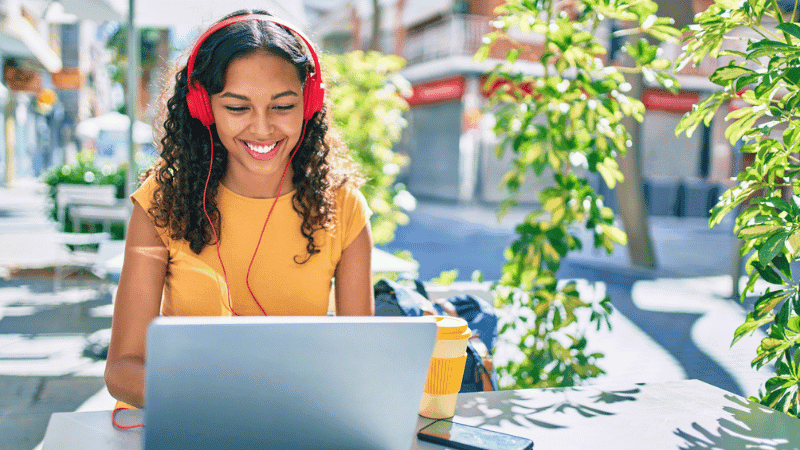 2023-04-05
The Best Australian Music to Study to
We've put together a list of our top picks for the best Australian music to study to, guaranteed to get you focused and motivated - crank up the volume and let's get ready to hit the books!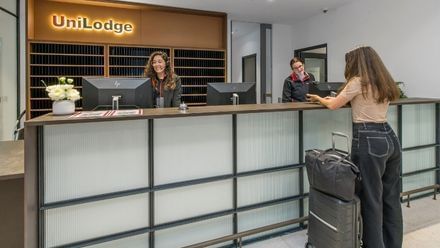 2023-01-31
Exploring Melbourne - Your Guide to University Life and Beyond
Moving away from home university is a big step in anyone's life. It's exciting, but can also be a bit daunting as well. But don't worry! UniLodge has your back. In this blog post, we'll explore the world of university life in Melbourne and student accommodation, so that you can get a taste of what it means to live near campus and experience the city of Melbourne like a local!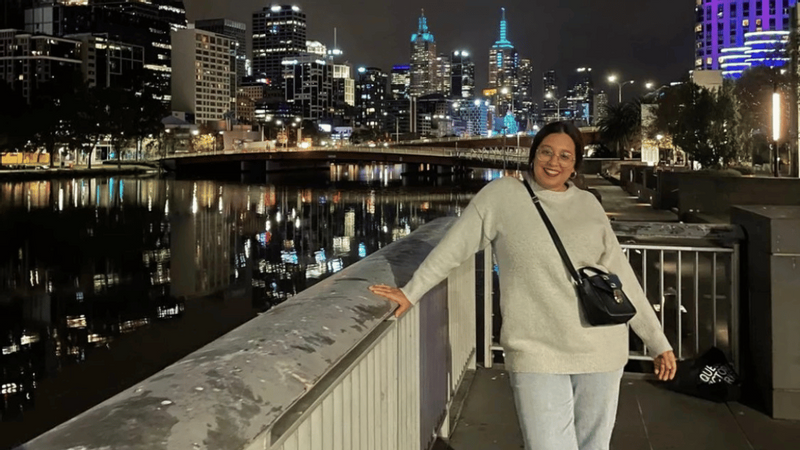 2023-01-04
How To Start a Social Life on Campus
Are you a student in a new place? Hear Tisan's top tips on making new friends.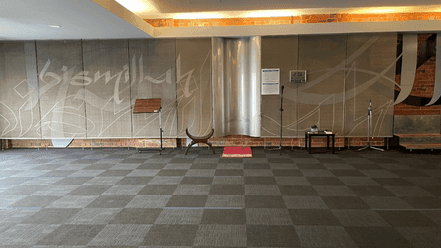 2022-11-28
Hidden Gems in Carlton: Musalla (Prayer Space)
Who would have thought that there is a Musalla (prayer space) for Muslims to have their Friday prayers within walking distance from UniLodge Carlton?!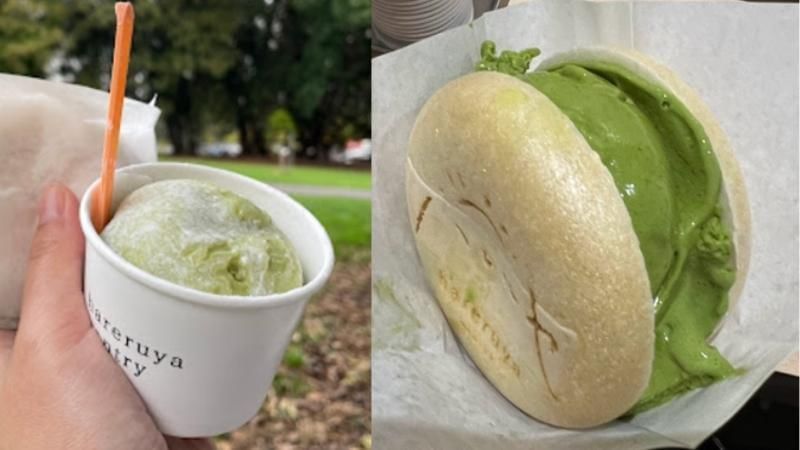 2022-06-27
Hidden Gems in Carlton: Hareruya Pantry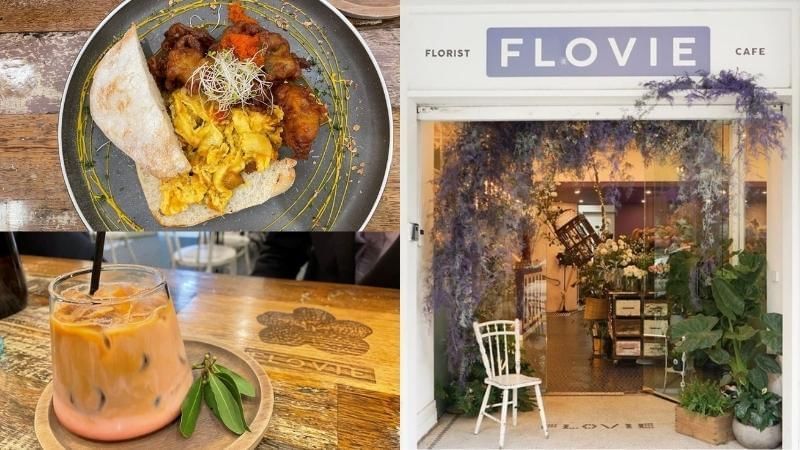 2022-06-27
Hidden Gems in Carlton: Flovie Florist Cafe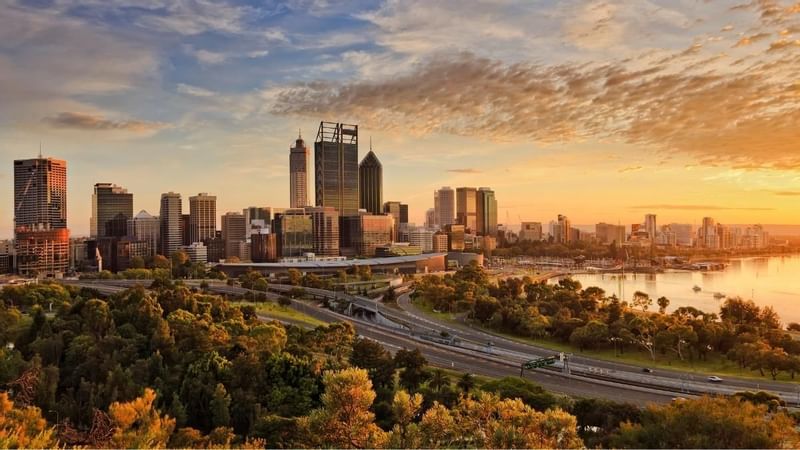 2022-06-24
Varun's top tips on what to do in Perth
We asked our UniLodge Team to tell you their favourite places to visit around Perth to help you settle in and enjoy our beautiful city.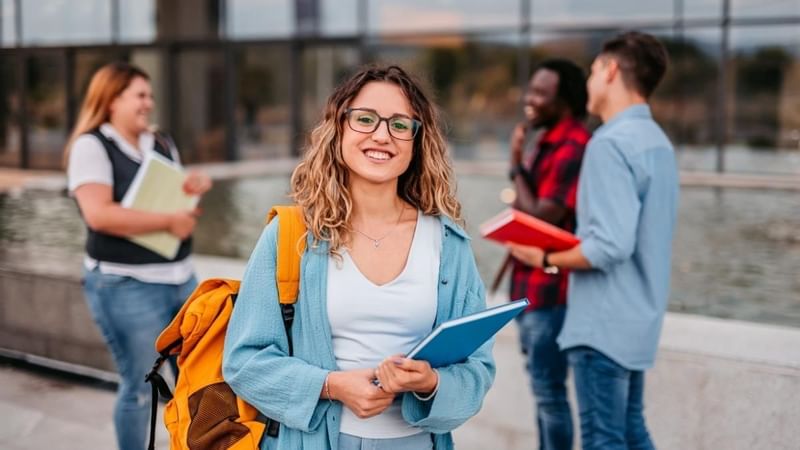 2022-06-01
Renter rights and responsibilities | Your guide | UniLodge
When you're renting it can be hard to know if there is an issue. Here is your guide.
2021-11-17
Top 10 tips for students who are new to Melbourne
Have you just arrived in Melbourne? Or new to another state? Here are my top 10 tips for students who have just moved to a new state or country to study.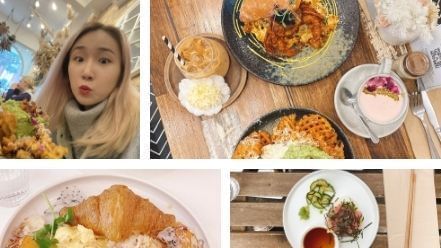 2021-09-19
Melbourne Brunch Menu Tips!
Hi my name is Hannah, from China, a member of Residential Advisor UniLodge Royal Melbourne!
Melbourne's Brunch culture is very famous, you must have heard about it! If you are an international student from a different cultural background, you definitely need Brunch Menu Tips!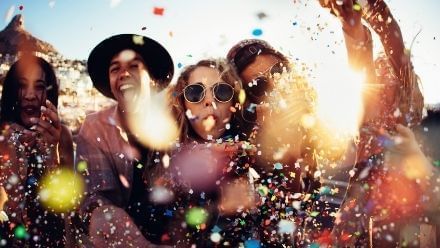 2021-09-09
Best Bars to Rush to After COVID!
To save you from the awkward period of "what to do next?" after the restrictions are down, I have created a fun list of bars and drinks to seek out once you have your newfound freedom!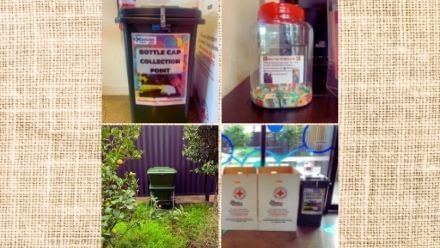 2021-09-02
Want to live your life more environmentally friendly?
At UniLodge Victoria University, we are keen to make a difference to the environment by actively making conscious choices within our property to reduce waste, reuse and assist our residents who also wish to make a difference.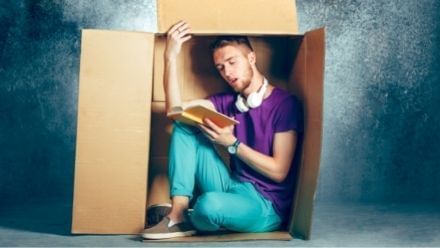 2021-07-29
How to make new friends – for the introvert!
Making new friends as an adult can be hard for anyone but being an introvert can make it 100x harder. As an introvert myself I have struggled to make new friends as an adult or being comfortable in social environments but it is important to remember that you are not alone and a lot of people in the room, are probably suffering in the same way as yourself!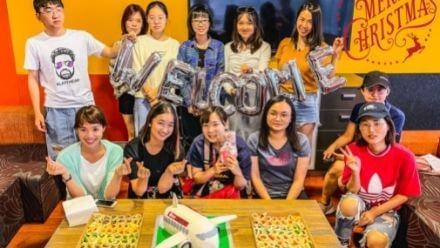 2021-05-10
The student who came via the Darwin charter flight during the pandemic
Hello my name is Shanyi Yang. I am an international student from China currently studying for a Bachelor of Civil Engineering at Charles Darwin University (CDU).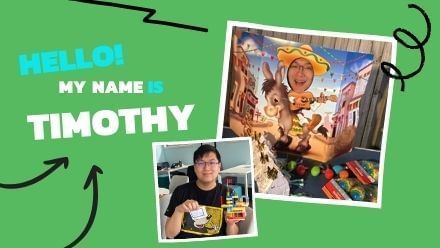 2021-04-08
Getting to know us series - Timothy, Residential Advisor at UniLodge @ UNSW
Meet Timothy, an international student in Sydney staying at UniLodge @ UNSW and also one of our Residential Advisors.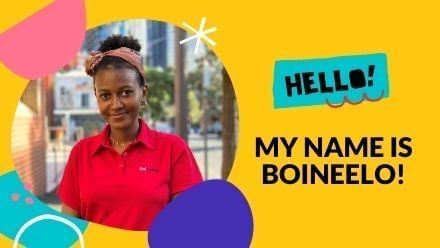 2021-04-07
Hello from our Residential Advisor - Boineelo
Getting to know us series | Please meet Boineelo, Residential Advisor at UniLodge Lincoln House. We've asked her what attracted her to stay in Melbourne.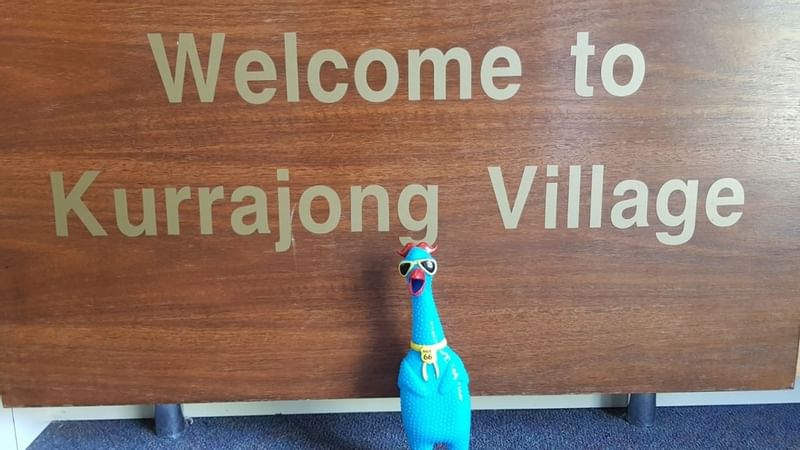 2021-02-24
Hey everyone, it's Mr McCluckin
Hey everyone, it's Mr McCluckin over here, and I am here to tell you all about my time at Kurrajong Village!
2021-02-15
What's On at UniLodge Royal Melbourne
It's been a busy start to 2021 here at UniLodge Royal Melbourne with our residents participating in events such as baking cookies in our communal kitchen, to planting and decorating our communal herb garden in our sun-drenched courtyard. After 8 months of lockdown, it feels amazing to be able to use our common areas again!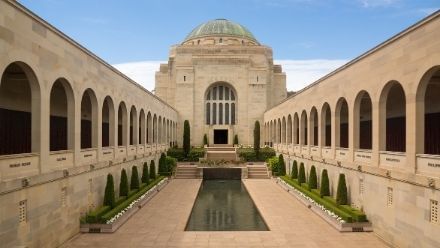 2020-12-18
Something for Everyone in Canberra
Canberra seems to have a bad reputation for being a sleepy city, but the capital really does have something for everyone! With quaint old bars, gustatory experiences, bush walks/hikes and national collections, there is plenty to explore. Here are a few great places to start: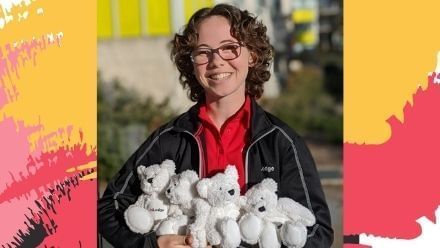 2020-12-11
Getting to Know Us Series - Taylor from UniLodge @ UC
Please meet Taylor, our Residential Life Manager at UniLodge @ UC.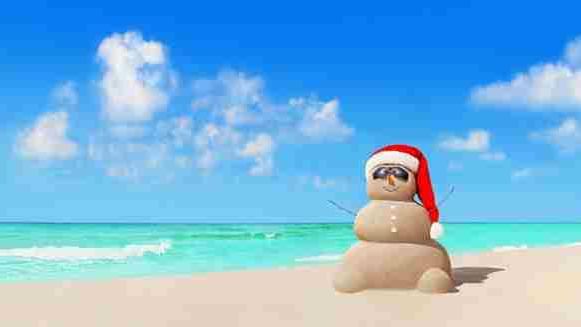 2020-12-07
Christmas in Australia
Christmas in Australia coincides with summer. Discover the best things about spending Christmas in Australia with new festivties, food, beaches and fun in the sun!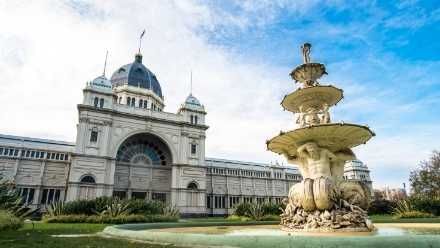 2020-12-07
5 Most Beautiful Gardens In And Around The Melbourne CBD
The Central Business District of Melbourne is the heart of Melbourne city and as such has a lot of options for students and others to frolic around and have a good time.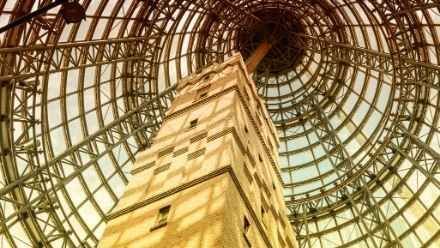 2020-12-02
Places You Must Visit In Melbourne
Insider tips from our team at College Square on Swanston - the top 9 places you should not miss if you're in Melbourne.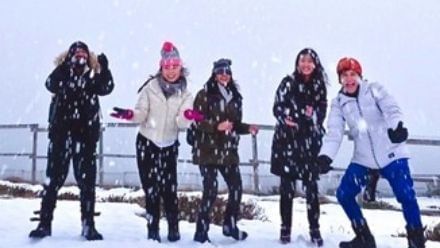 2020-12-01
A 5 minute interview with Han, one of our Residential Advisors
Hear from Han, one of our Residential Advisors, what she thinks about living at UniLodge.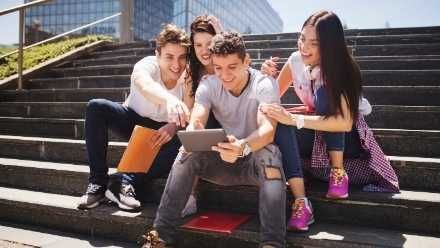 2020-11-26
A 5-minute interview with our Residential Advisor at UniLodge on Villiers
Hear from Isuru, our Residential Advisor at UniLodge on Villiers what he thinks about living at UniLodge.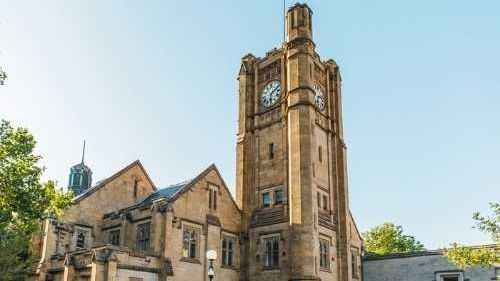 2020-11-25
The Best Psychology Universities In Melbourne
Psychology is a fascinating field of study that concerns itself with the science of the human mind. With 1 in 5 Australian adults suffering from some form of mental illness or stress, it's never been more important to have highly trained, skilled psychologists in the workforce.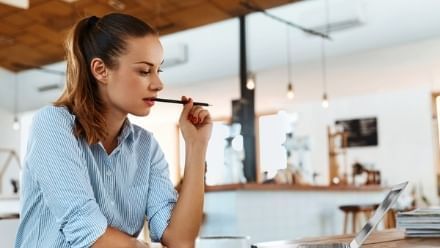 2020-11-23
The Best Cafés for Studying on the Gold Coast
Studying in a café is a quintessential part of student life, but finding the right café is important.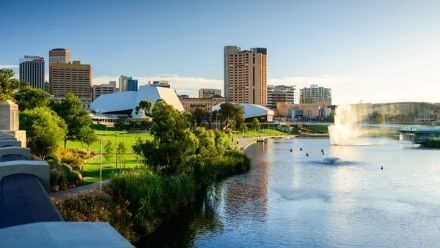 2020-11-23
The Cost of Living in Adelaide as a Student
Starting your life as a student in Adelaide involves understanding the costs of studying in Australia.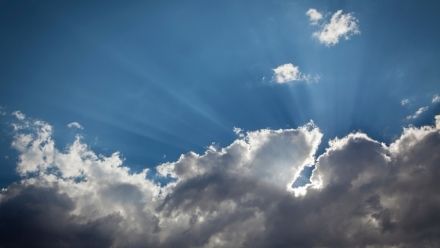 2020-11-12
Every Cloud Has a Silver Lining: Mine is the UniLodge Life
From the initial butterflies in my stomach of studying thirteen thousand kilometres away from home to finding a diverse and welcoming workplace to finally finding solace during a Pandemic;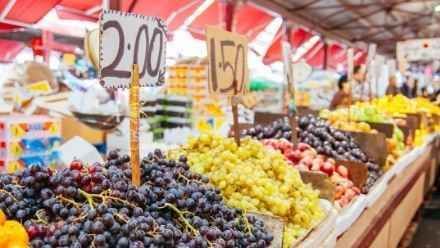 2020-11-10
Hear from Our Resident at UniLodge D1
Hi, I'm Anthony and I'm a second year postgraduate student at the Melbourne Business School.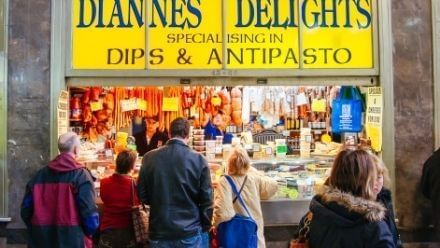 2020-11-05
My First Visit to Queen Victoria Market
It was mid-2015, I was a freshman at the University of Melbourne.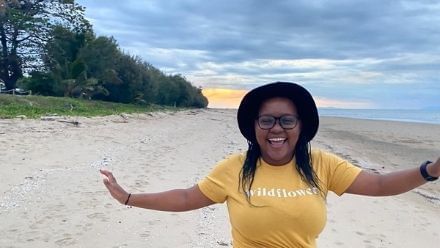 2020-10-23
Getting to know us series - UniLodge JCU Halls of Residence
My name is Michelle, I recently graduated from James Cook University and now work as the Residential Life Manager at UniLodge JCU Halls of Residence.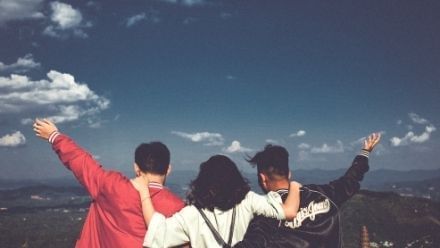 2020-10-22
Getting to Know Us Series - Alyssa from UniLodge on Villiers
An Interview with Alyssa, one of our Residential Advisors at UniLodge on Villiers.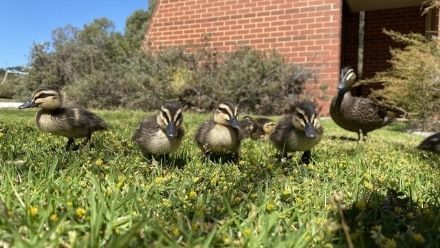 2020-10-16
Raising a Family of Ducklings
Here's how Mridula became co-parent to 7 little ducklings at UniLodge Kurrajong Village.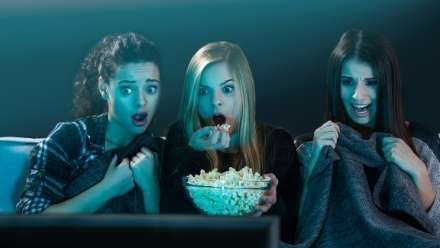 2020-10-16
Must watch classic horror films
Here are the top 5 all times must-watch horror films that you don't want to miss.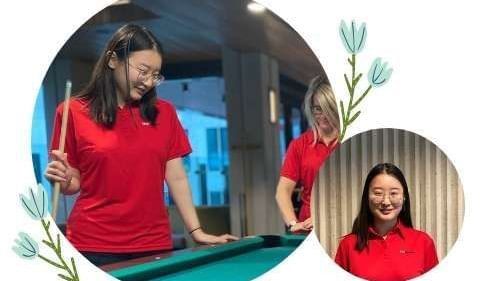 2020-10-14
What it's like for a student living at UniLodge
Tingting Yang, a University of Melbourne student and a RA at UniLodge Lincoln House, wants to share her experiences of living and studying in Melbourne this year.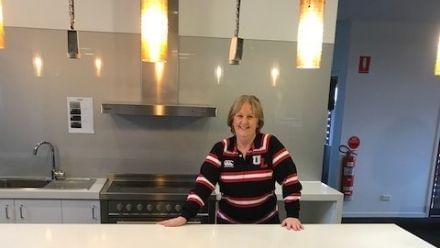 2020-10-08
Getting To Know Us Series - UniLodge @ UC Campus West
Hi I'm Kylie and I would love to tell some of the interesting and fun things about Campus West.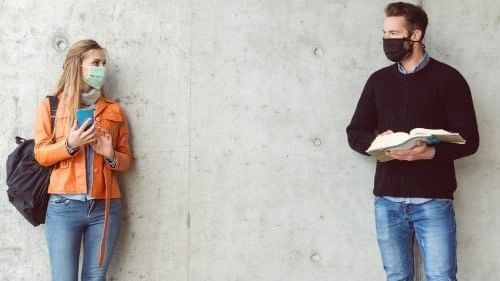 2020-10-02
LIVING AND THRIVING AS A STUDENT DURING COVID-19 AT UNILODGE
Just weeks into semester one, University of Melbourne students Visnu and Timothy had to transition to remote learning and study due to the emerging COVID-19 pandemic.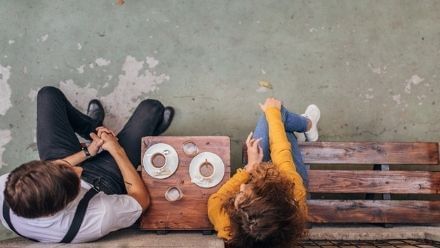 2020-09-28
Eat, play & see near UniLodge Royal Melbourne
The North Melbourne area is well known for its fabulous coffee and dining district and is only a short walk or tram ride from your front door.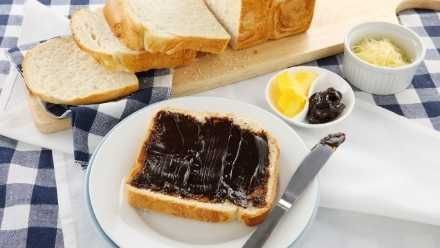 2020-09-21
VEGEMITE DELIGHT!
With Universities online, lockdowns, curfews and with some spare time on our hands, it is the best time to investigate the legendary VEGEMITE!!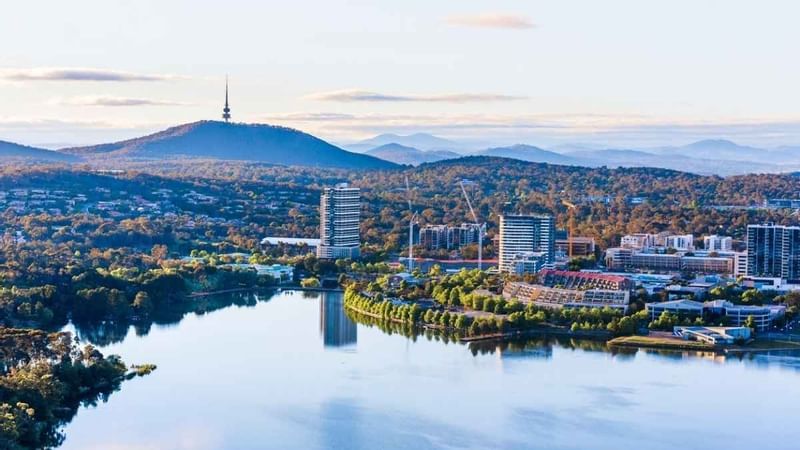 2020-09-17
What is near Campus West at the University of Canberra?
If you're new to Canberra and have no idea what is around, this might give you some ideas of things to do with your new university friends.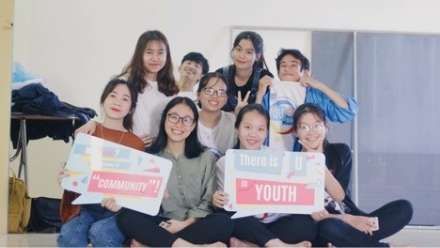 2020-09-17
5 Ways to Take Care of Your Mental Health
Here are some tips from our team at UniLodge Vivida and UniLodge Riversdale.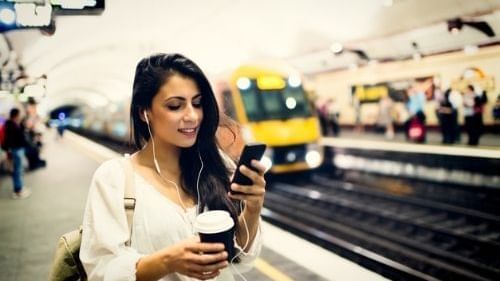 2020-09-16
Find out how you can get around Sydney for just $2.60
One of the things we love about Sydney's public transport is cheap Sunday public transport Opal deal.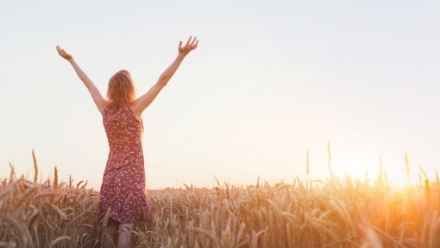 2020-09-14
Caring for your Emotional and Mental Wellbeing
Peter from UniLodge on Swanston tells why it is very important to take care of yourself during this time of isolation away from family, friends and normal life.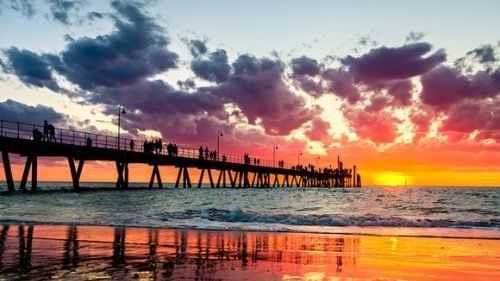 2020-09-11
Get to know us series - UniLodge @ Metro Adelaide
Meet the Team at UniLodge Metro Adelaide.
We sat down with Omar, our Customer Service Coordinator and asked him a few questions about Adelaide and other adventures.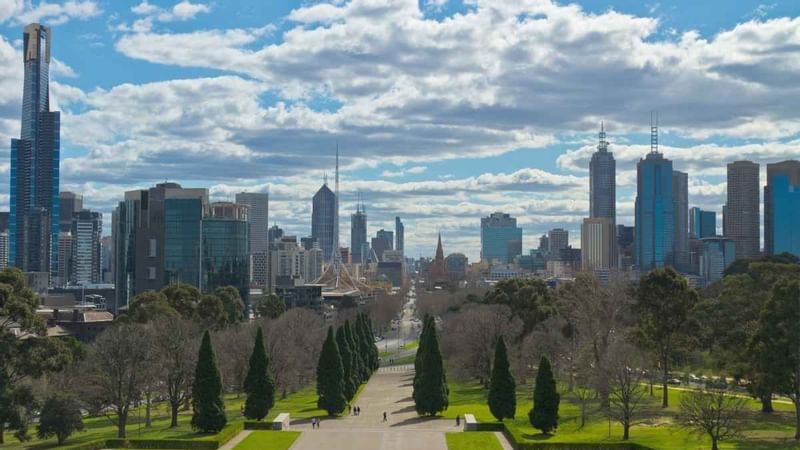 2020-09-10
Be A Tourist – Without Leaving Your Room
Melbourne's lockdown may still continue, but that's no reason not to explore many of Melbourne's greatest tourist attractions, albeit from the comfort of your own room! Climate control, snacks at your fingertips while you're in your room at UniLodge Lincoln House – things mightn't be so bad after all.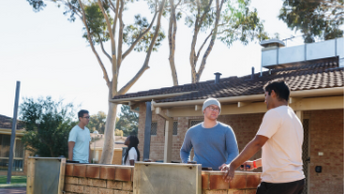 2020-09-02
Writing Letters in Lockdown
Living in student accommodation in lock down is not an easy task but our residents decided to write letters and find different ways to connect with the local community to bridge a gap and make new friends.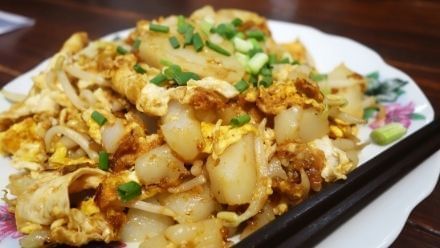 2020-09-02
Carrot Cake Surprise!
Carrot cake? You must be thinking of moist carrot cake with the thick cream cheese icing.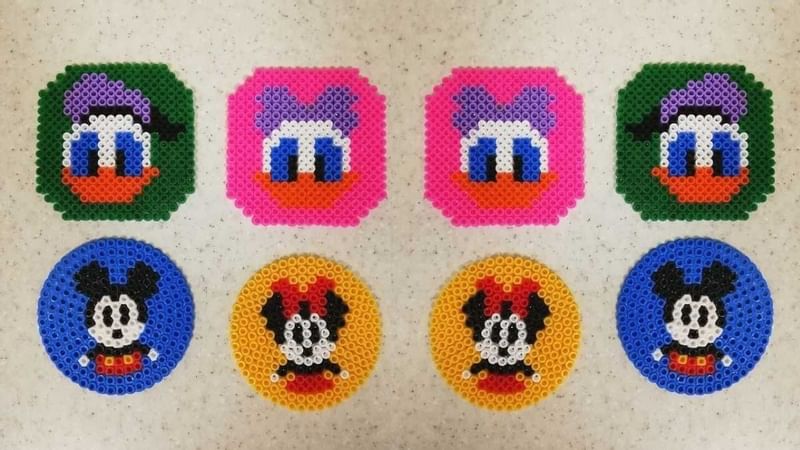 2020-09-01
What our resident thinks - UniLodge Victoria University
Hear from our resident, Varsha who is a postgraduate student staying at UniLodge for almost 6 months.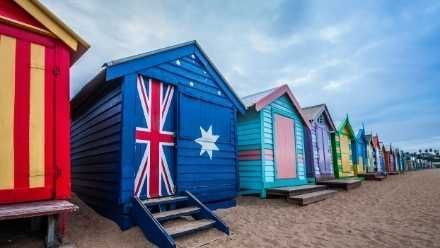 2020-09-01
The Best Free Things To Do in Melbourne
Melbourne has so much to offer and the best part is discovering it for free and adding the picturesque views on your Instagram feed. Let me introduce you to some free spots where you can explore and enrich your experiences during your stay in Melbourne.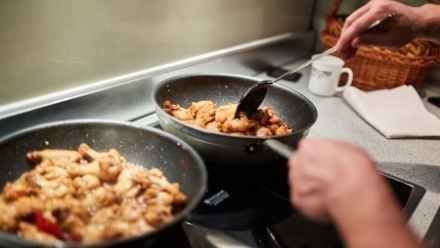 2020-09-01
How To Make Use Of Your Time During Lockdown In Melbourne
Tips from the team at UniLodge on Lonsdale.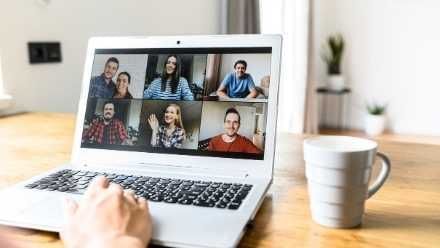 2020-08-31
Top 10 Things To Do During Stage 4 Lockdown!
Tips from our team at Student Living - 746 and 740 Swanston.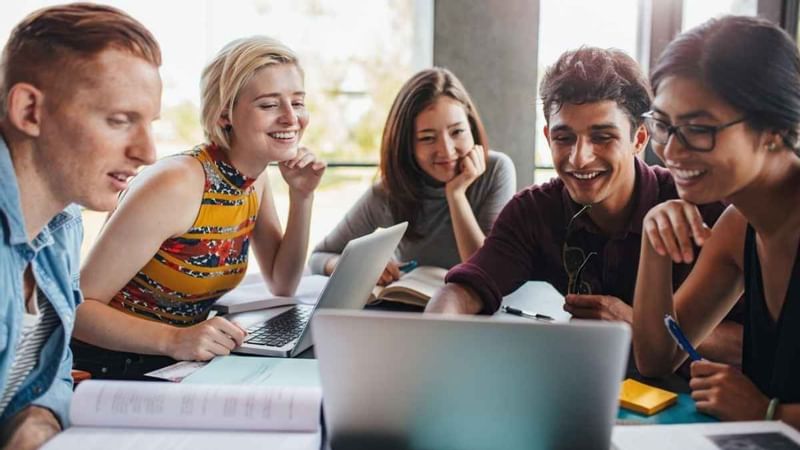 2020-08-26
Why Shared Accommodation is the way to go for your first year
You have received an offer for university, and you are about to move out of home for the first time. It is an exciting time in your life, but it can also be a daunting one.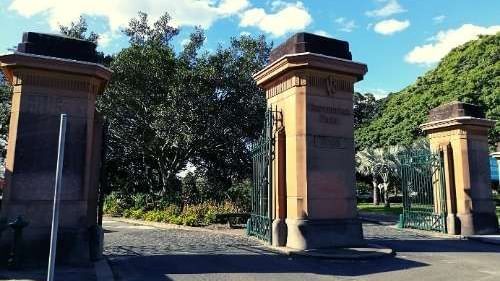 2020-08-21
Things to see and do - Centennial Parklands
The Centennial Parklands started out as a reserved to protect the central ponds and swamps which formed early Sydney's water supply and opened as Centennial Park in 1888.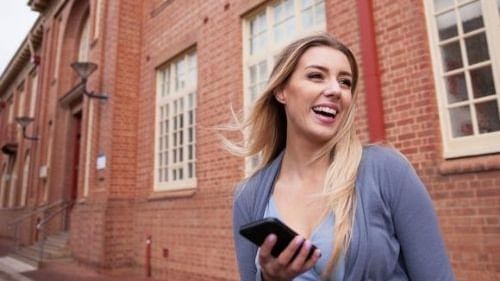 2020-08-21
Cost of Living in Adelaide as a Student
It can be expensive to live and study in Australia, but Adelaide is up to 14% more affordable to live in than any other major Australian city. As a student, knowing the average living costs is an important part of your financial preparation and we have helped crunched some numbers for you!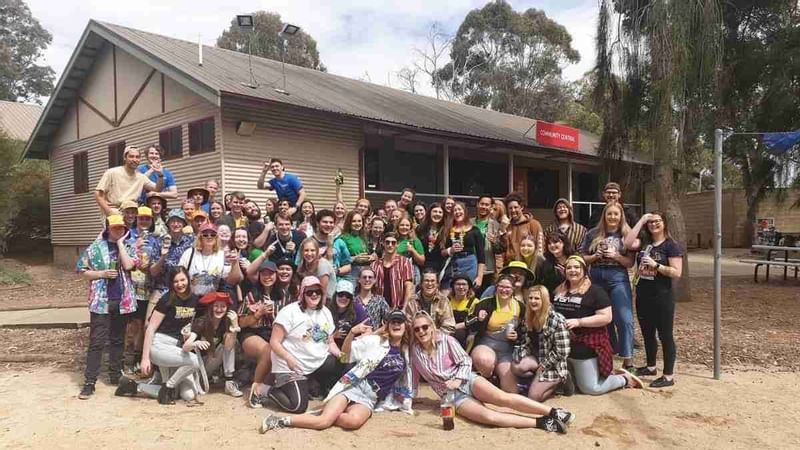 2020-08-10
Get to know us series - UniLodge @ UC - Campus West
Taylor tells us all about her experience being the Residential Advisor at UniLodge @ UC - Campus West.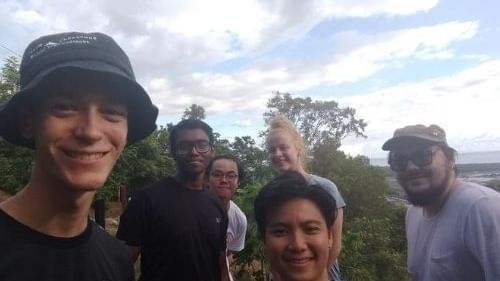 2020-08-10
Top hiking spots in Cairns to explore this weekend
As the weather begins to get warmer up in North Queensland, our local residents have decided to take the opportunity to get out and about over the weekend and recommended you do the same with these local hikes.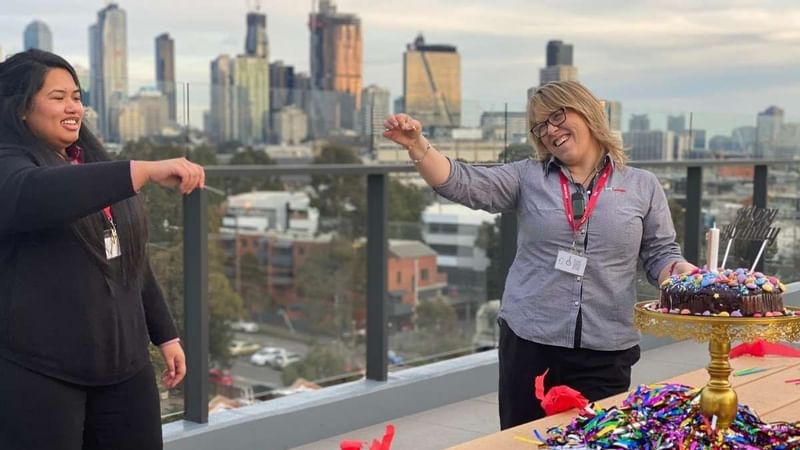 2020-08-06
Get to know us series - UniLodge Royal Melbourne
Please meet Danii, our Residential Life Coordinator at UniLodge Royal Melbourne.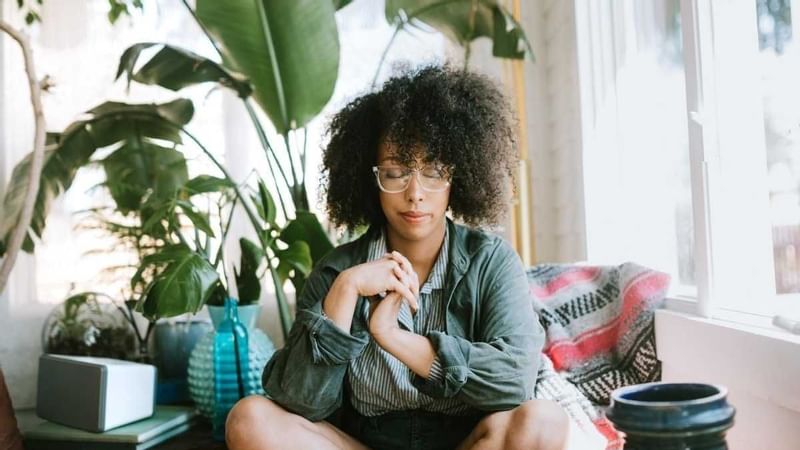 2020-08-05
Living Through Lockdown - Tips from RLM at UniLodge Lincoln House
Annie, our Res Life Manager (RLM) at UniLodge Lincoln House has some tips for keeping our lives on track in difficult times.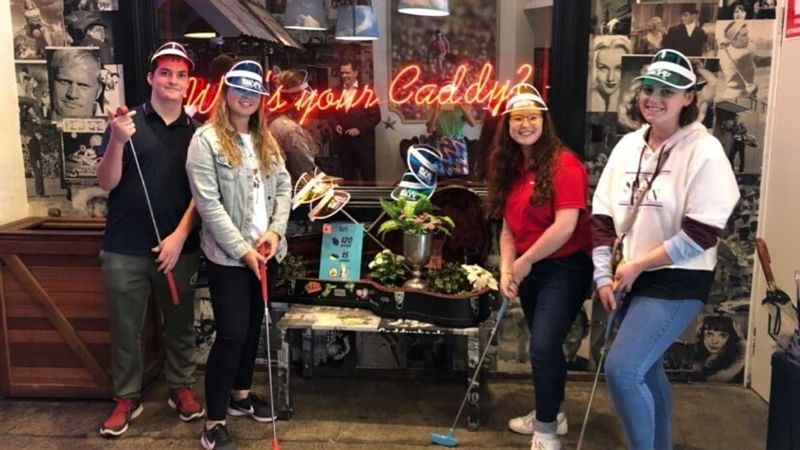 2020-08-04
Behind The Scenes - UniLodge Victoria University Residential Advisor
We had a chat with Darcie, the Residential Advisor for UniLodge Victoria University to tell us what she thinks about our Residential Life Program.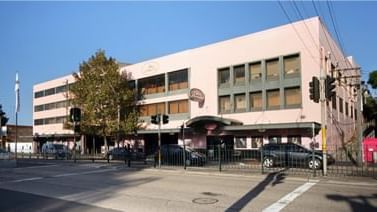 2020-07-29
Experience the iconic Peter's of Kensington
Peter's of Kensington is a local iconic building that is very close to UniLodge @ UNSW , which is just 10 minutes' walk where you can have all the fun that Peter's can offer.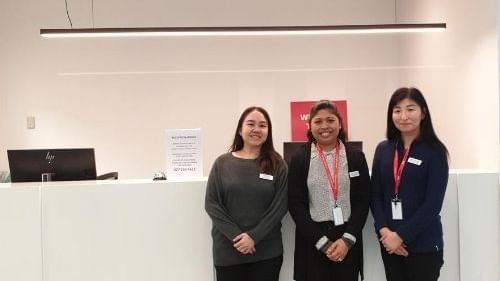 2020-07-29
Property Manager Behind the Scenes
Louisa, Property Manager – Operations at Te Tirohanga o te Tōangaroa in Auckland.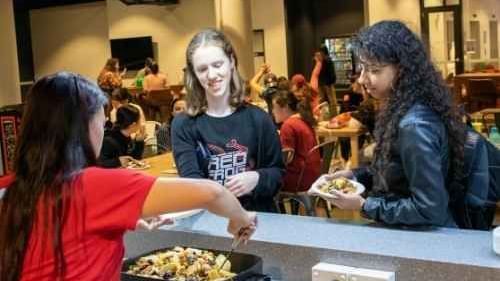 Family Dinner is something that we pride ourselves on at UniLodge South Bank as it is one of the events we hold that really helps us to build a community and help residents meet each other and enjoy a meal from cultures around the world. This is what our resident Sasanka had to say about her experience.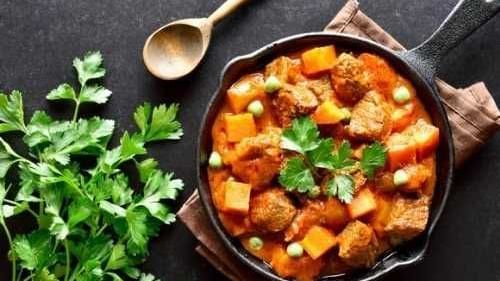 2020-07-17
Nine Simple Cooking Challenges
Annie from UniLodge Royal Melbourne compiled some of our favourite economical dishes to help you put your studio kitchen to the test and really take advantage of this time. How many levels do you think you can complete?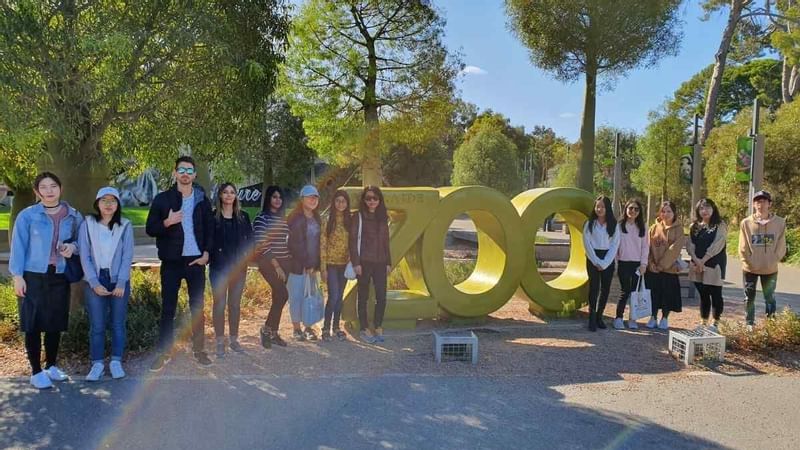 2020-07-16
Top 10 Places To See In Adelaide
Adelaide is the city that's filled with everything you could possibly want from the Australian Experience! Have a day off from studying? The team at UniLodge @ Metro Adelaide have compiled a list of our top 10 places to visit!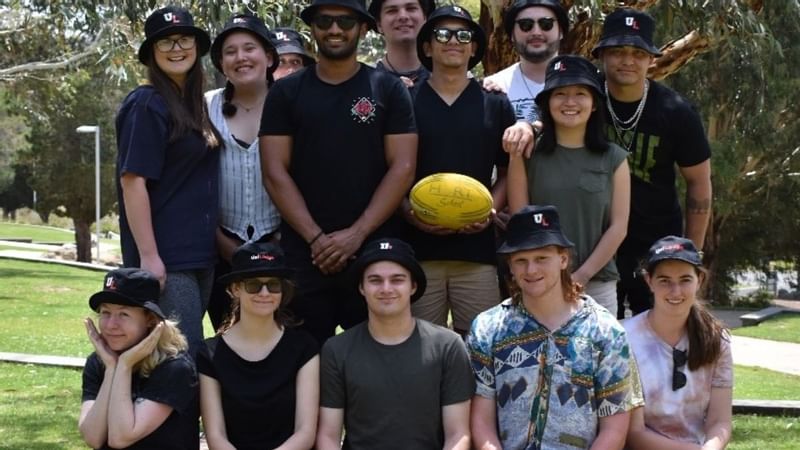 2020-07-13
Res Life Manager Behind the Scenes - UniLodge @ UC Lodges
Your first time at Uni can be scary, but we have Res Life. Hear all from Luke, our Residential Life Manager from UniLodge @ UC Lodges in Canberra.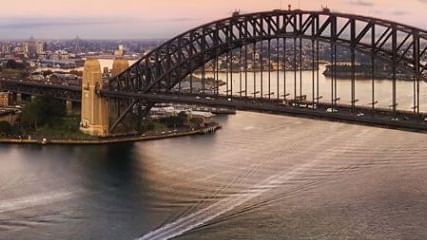 2020-07-13
The Cost of Living in Sydney as a Student
Sydney is Australia's biggest city and the country's top destination for international students. The cost of living may be slightly higher in Sydney than some other Australian cities, but it's still possible to get by on a student budget.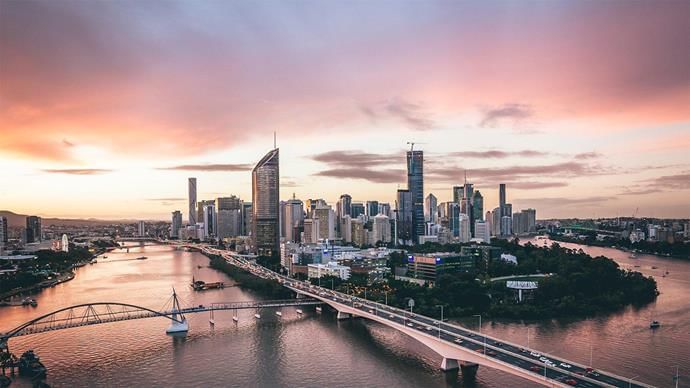 2020-07-13
The Cost of Living in Brisbane as a Student
Brisbane is one of the cheapest major cities in Australia. Whether you're a domestic or international student, calculating the cost of living will help you make the most of your university experience in the Queensland capital.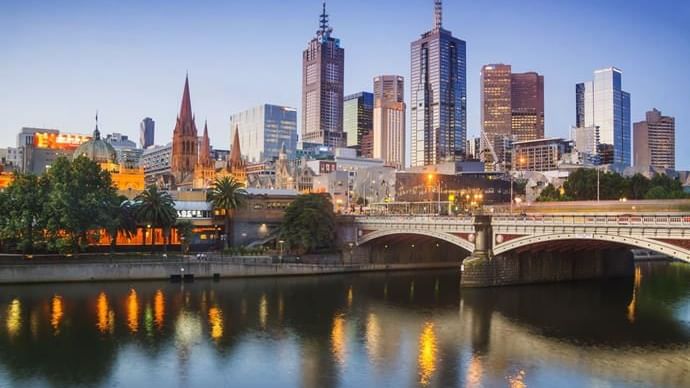 2020-07-13
The Cost of Living in Melbourne as a Student
Renowned for its culture and arts, Melbourne is one of Australia's leading university cities. If you're trying to determine the living cost in Melbourne for a student, we can help you create a realistic budget.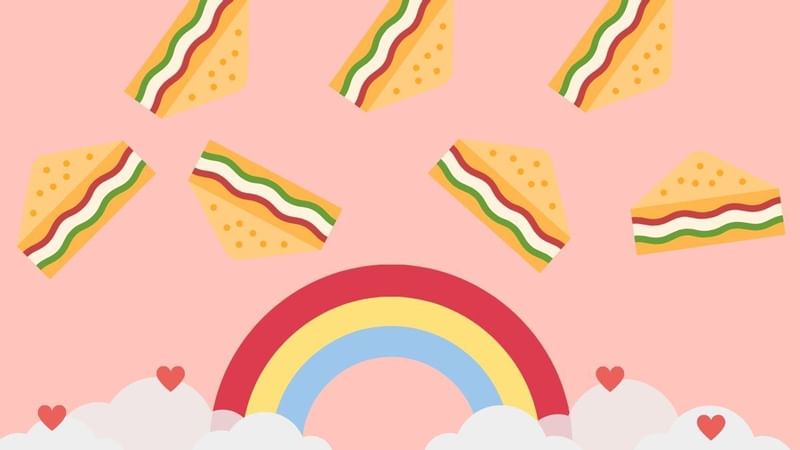 2020-07-13
Sri Lankan Rainbow Sandwiches - Great Recipe on a Student Budget
Looking for some new and healthy snacks ideas? Check out our resident at UniLodge Victoria University, Senuri's Sri Lankan rainbow sandwiches recipe!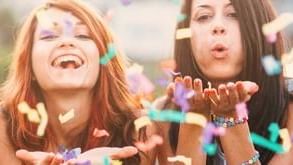 2020-07-13
Top Banks in Australia for International Students
One of the most important things to consider if you're moving to Australia is the best student bank account.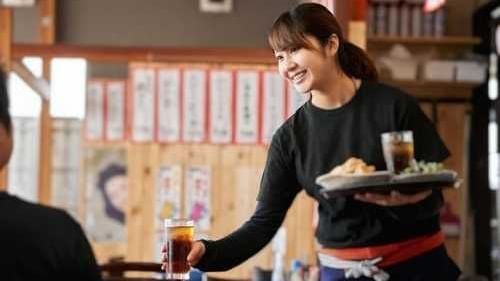 2020-07-13
The Best Jobs for Uni Students
For most uni students, juggling study with a casual or part-time job is a necessity - but it can also have a positive impact on your life.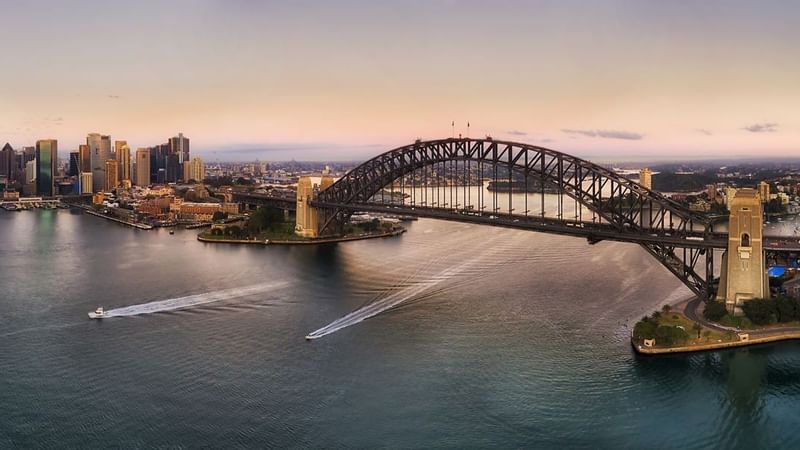 2020-07-13
Top Student Accommodation Properties in Sydney
Every year, Sydney welcomes hundreds of students who come for the city's academic reputation and a wide range of courses, while others wish to explore our vibrant student life bolstered by the amazing lifestyle.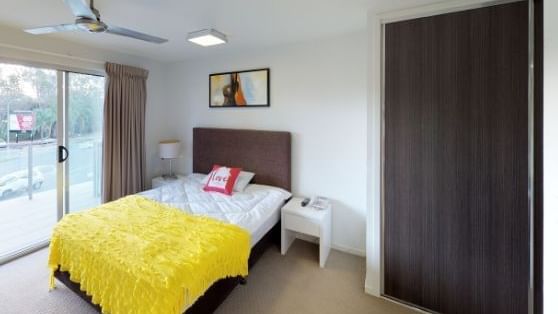 2020-07-10
Your Home Away From Home
UQ student, Neika Chatfield, reveals what it's like living in student accommodation in the middle of a pandemic and the importance of community.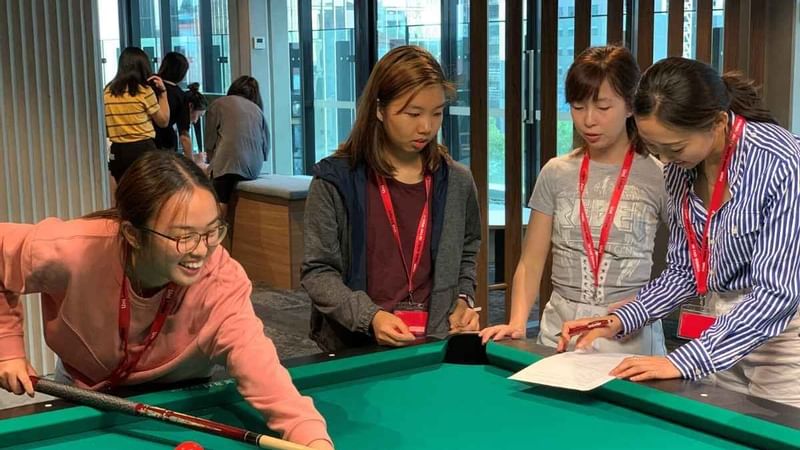 2020-07-09
What To Do In Your First Week - Tips From Our Res Life Manager
Moving is always a big deal. Moving to a new city is even bigger. Moving to a new city when it's also your first time out of home? A MASSIVE deal! That's why moving to student accommodation can be a really great stepping stone...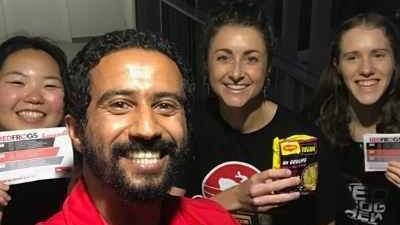 2020-06-22
Property Manager Behind the Scenes - Get to know us series
We had a chat with Anne our Customer Service Manager at UniLodge St Lucia to get the inside scoop on what to do around the University of Queensland and how important building community is for all new residents.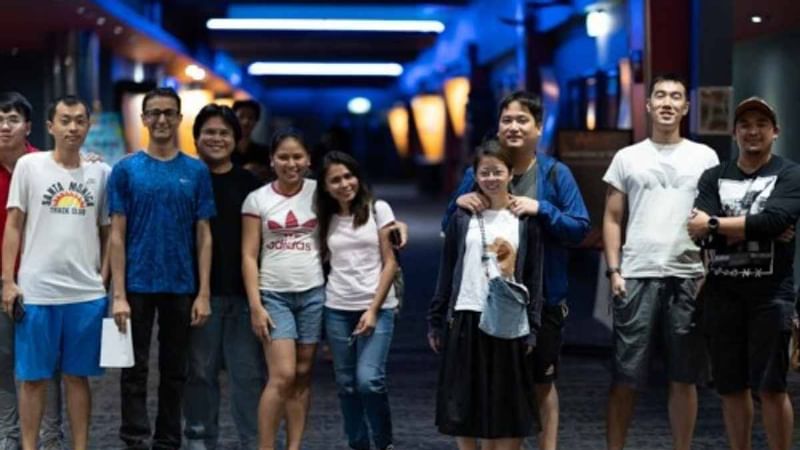 2020-06-17
UniLodge Darwin - Top Tips for First Time Residents
If you are looking to move to Darwin or study at Charles Darwin University, then this is a must-read article!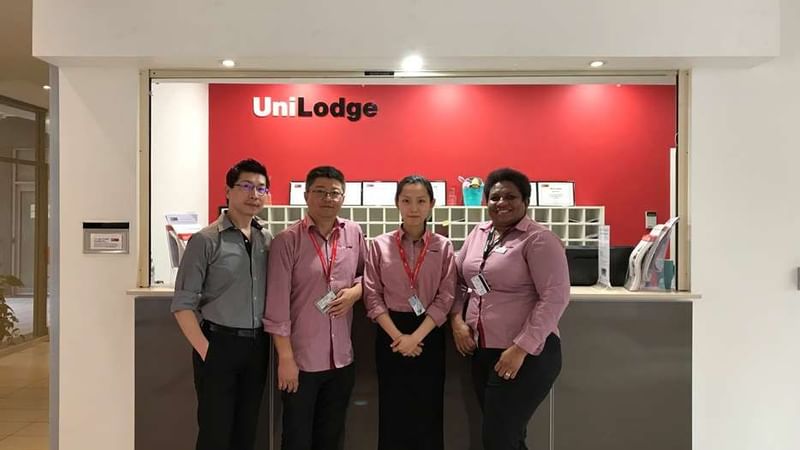 2020-06-01
Property Manager Behind the Scenes - UniLodge @ UNSW
We had a chat with Christopher the Property Manager for UniLodge @ NSW to get the inside scoop on top takeaway spots near the property.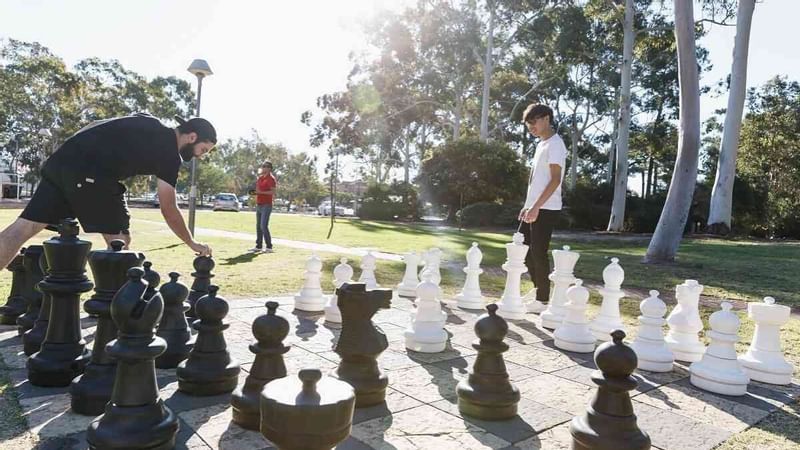 2020-05-29
Insider tips and event highlights from our local Perth team
Hear from the UniLodge Insider! Luke, Residential Life Manager at UniLodge at Curtin tells you his favourite places to eat, shop and chill all within walking distance from the Perth campus.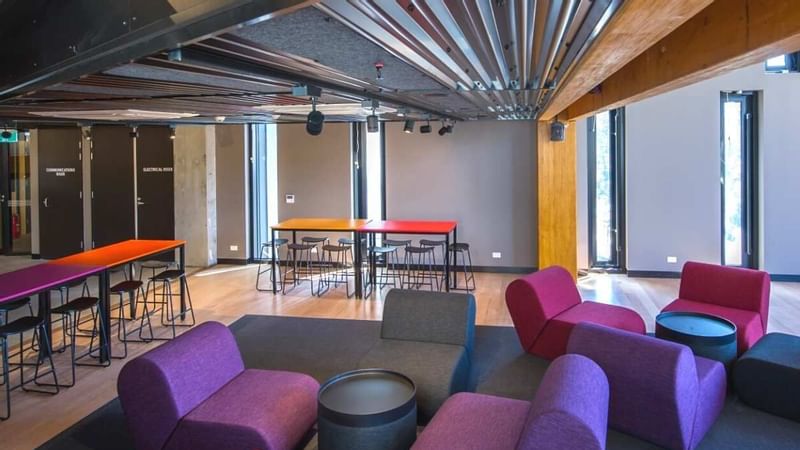 2020-05-28
Property Manager Behind the Scenes - Get to know us series
Hear from the UniLodge Insider! Kirsty, our Property Manager – Operations at UniLodge @ RMIT Bundoora – Walert House in Melbourne.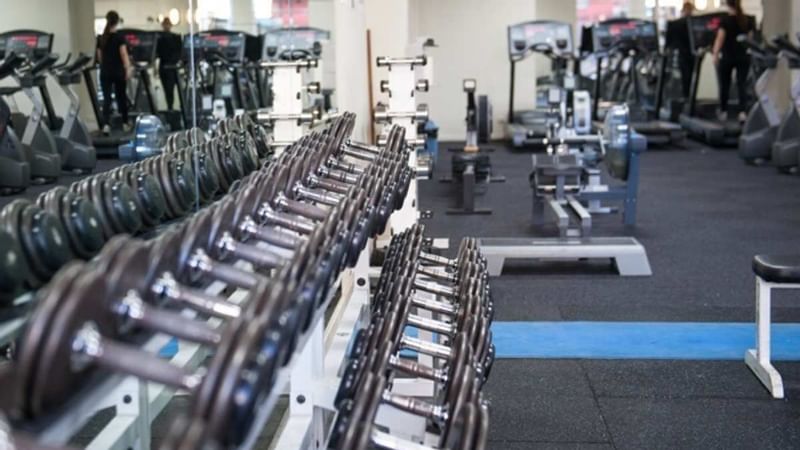 2020-05-28
Hear from UniLodge Insider from Melbourne - Get to know us series
Property Manager behind College Square on Lygon, Vickram, tells you all about living at UniLodge!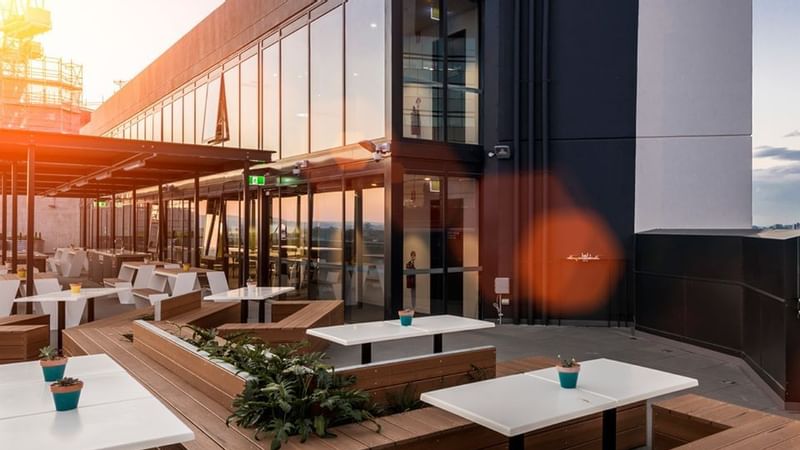 2020-05-26
Top Tips for First Time Residents
Hear from Gabriela, Zac and Lani as they share their insider tips as residents who have lived and studied locally at UniLodge South Bank over the last year.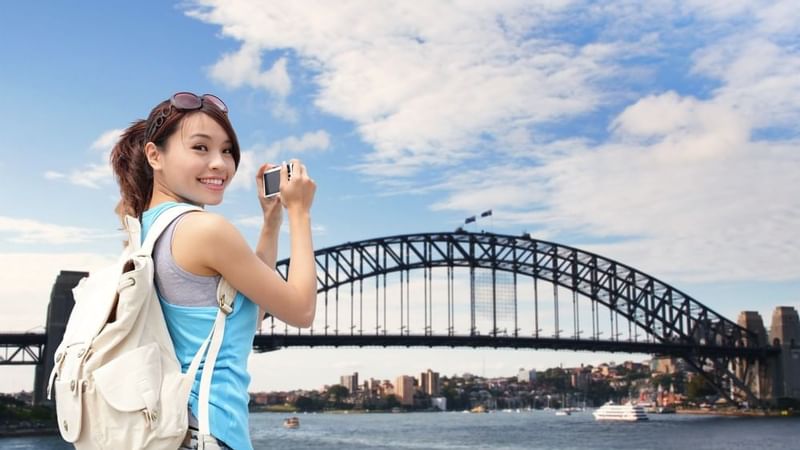 2020-02-25
Experiences for International Students in Sydney
With its glorious harbour and vibrant culture, Sydney is a dream destination for university students. If you're new to Sydney's international student community, we can help you get to know your adopted home.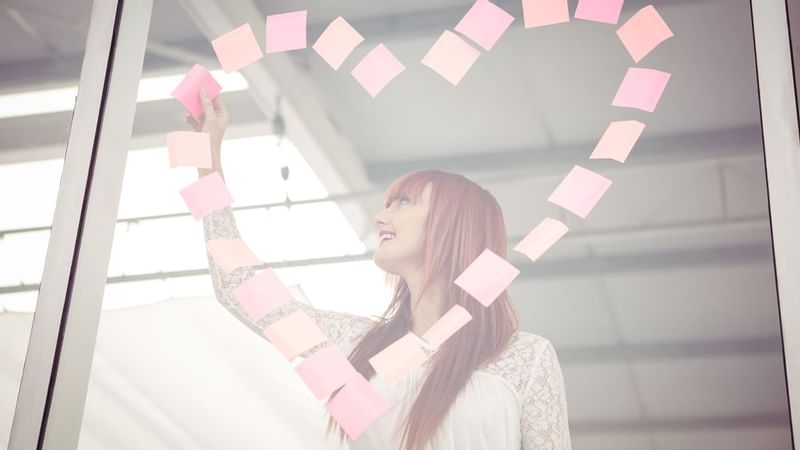 2020-01-29
Could You Find Love on LinkedIn?
22% of Aussies believe a strong LinkedIn profile makes you more romantically desirable. Learn how to optimise your profile for employers (and love?) here.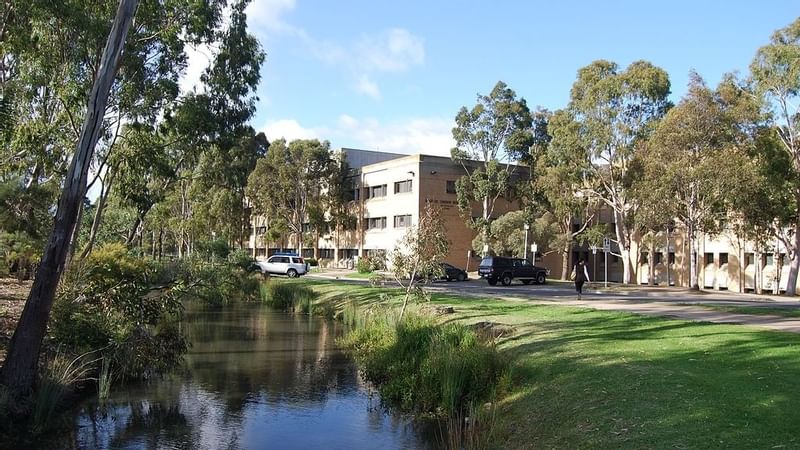 2020-01-28
Student Life in Melbourne
Are you planning to start your student life in Melbourne? We know you have strived hard towards your desired University in Melbourne. And now that you have finally made it to your destination, we know there must be an array of questions...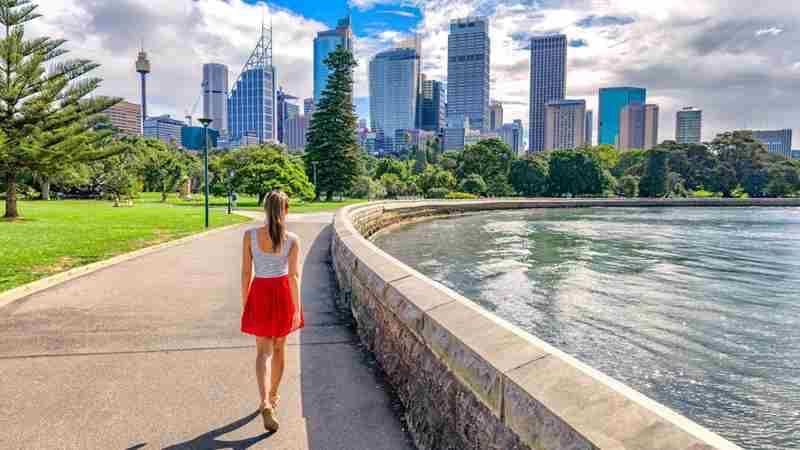 2019-11-13
Best Universities in Australia
If you're looking to study abroad, Australia has a range of well-regarded universities to choose from. Each year, thousands of overseas arrivals enrol in Australian courses, adding to the already significant international student body around the country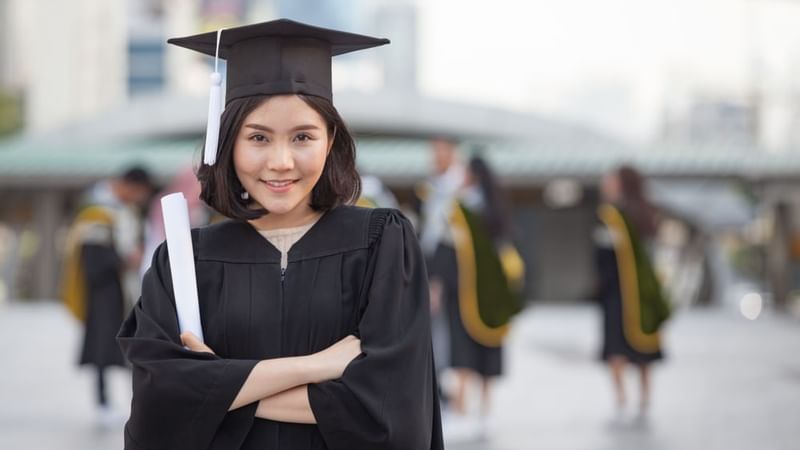 2019-11-12
Post Graduate Degrees Down Under
Master's and PhD programs have a reputation for excellence around the world. If you already hold an undergraduate degree but still want to study abroad, why not further your education at an Australian university?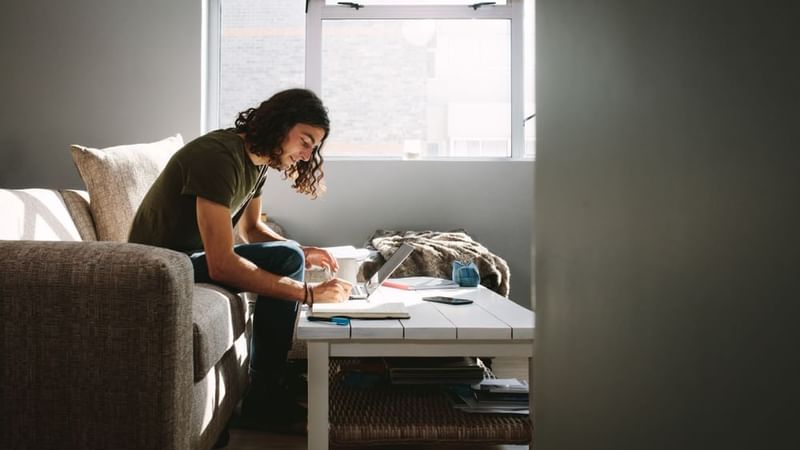 2019-11-12
Student Apartment Idea and Decor for Students
Living in a studio apartment is a great way to save money while you study. While they may come with affordable rent, studio apartments can be tricky to decorate. But just because you're living in a small space doesn't mean you can't make it your own.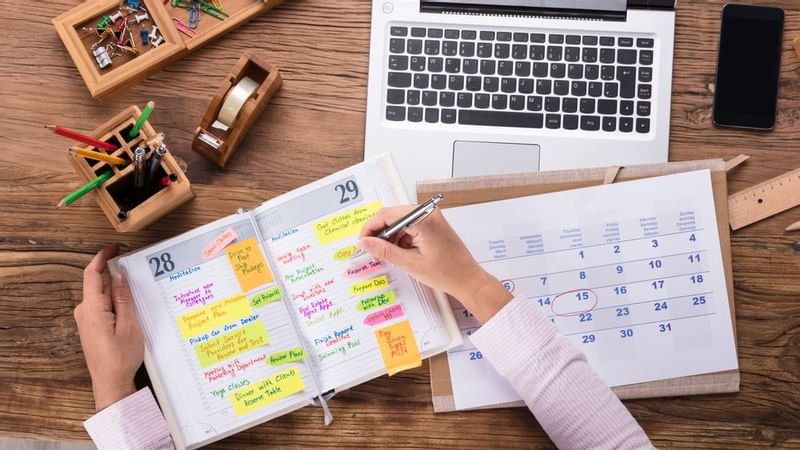 2019-11-10
How to make a study plan
Guilty of leaving assignments to the last minute? You're not alone! You are probably in the midst of cramming for your final exams right now. Don stress out though, we have a few study planners to master the art of time management.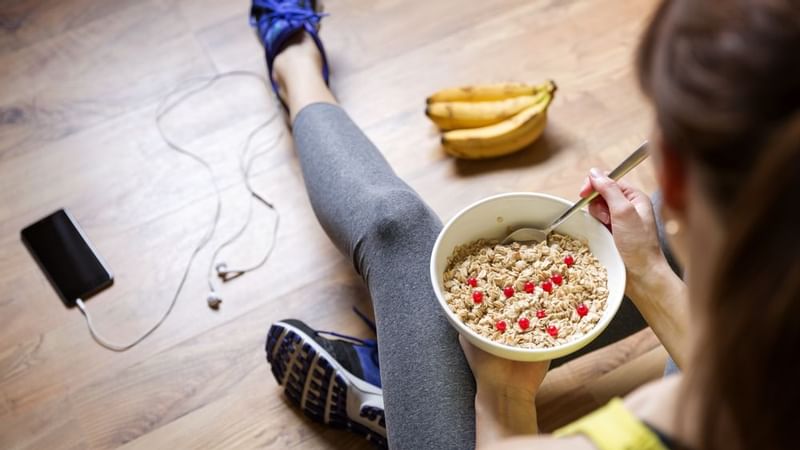 2019-11-08
Eating Well for Less - Cheap Student Meals
Going to uni and never cooked before? Surviving on two-minute noodles, is not the most sustainable whilst you study. Ace the start of university with cheap and cheerful, simple-to-make student recipes, allowing you to branch out beyond classic beans on toast!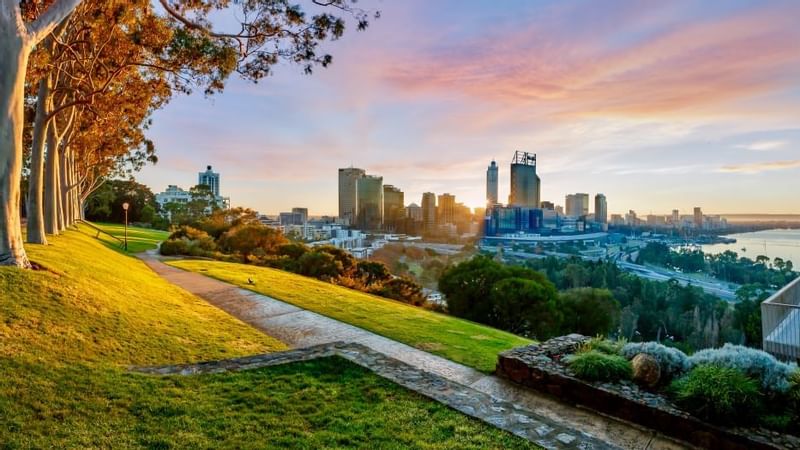 2019-11-07
Where to Study in Australia
If you're thinking of studying in Australia, choosing the right city will help you make the most of your time abroad. Many of Australia's universities are ranked among the best in the world, so you're guaranteed to get a quality education regardless of where you end up.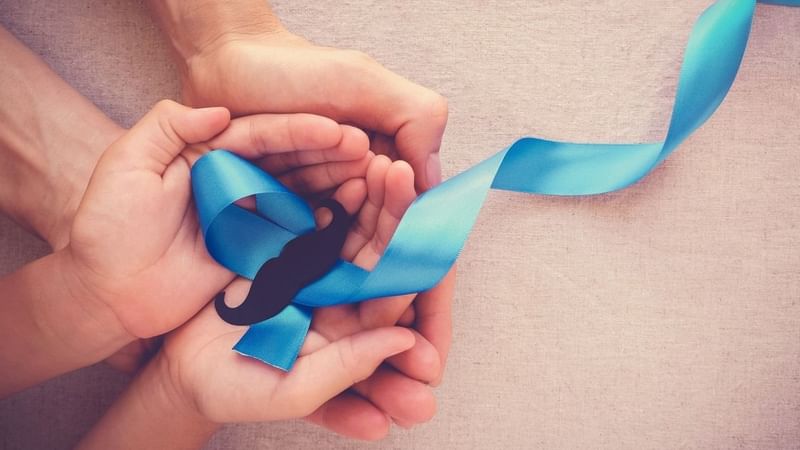 2019-11-01
Growing and Moving For a Great Cause
Over the last six years UniLodge has actively taken part in fundraising and making a difference for #menshealth through various initiatives for Movember. We set a goal to raise $22,000 and walk 10,000km, find out how we went...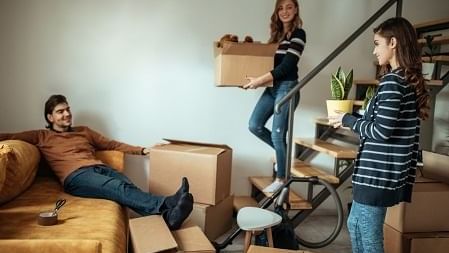 2019-11-01
The Pros and Cons of Shared Accommodation
Moving into shared accommodation is a great option for university students – but despite the many benefits of having housemates, shared living isn't for everyone. If you're thinking of moving into a house, it is important to know the pros and cons of shared accommodation.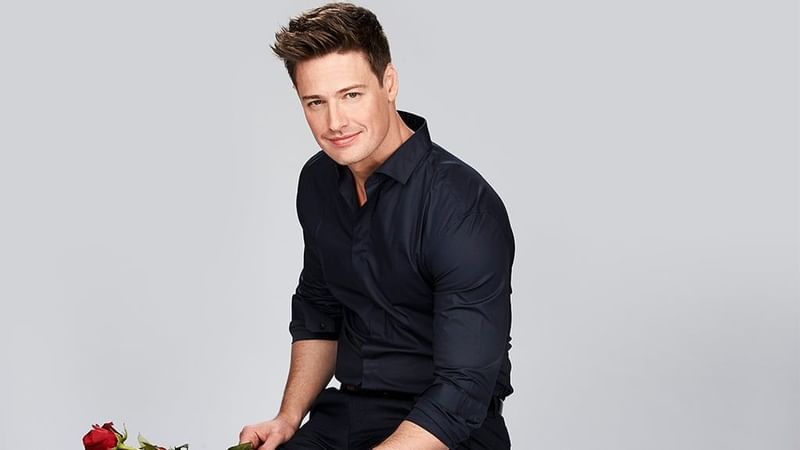 2019-10-29
The Bachelor Effect
In a shocking turn of events, the 2019 season of The Bachelor's greatest achievement may not be matrimonial bliss.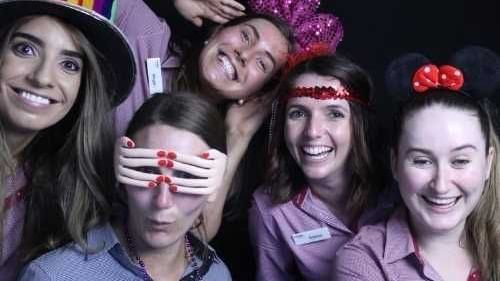 2019-10-14
What to Consider when Looking into Accommodation
It's a cliché, but it's true: your student years are for having the time of your life. It's your first taste of independence and a chance to experience fun, freedom and adventure. We understand that! Which is why we offer students much more than a room.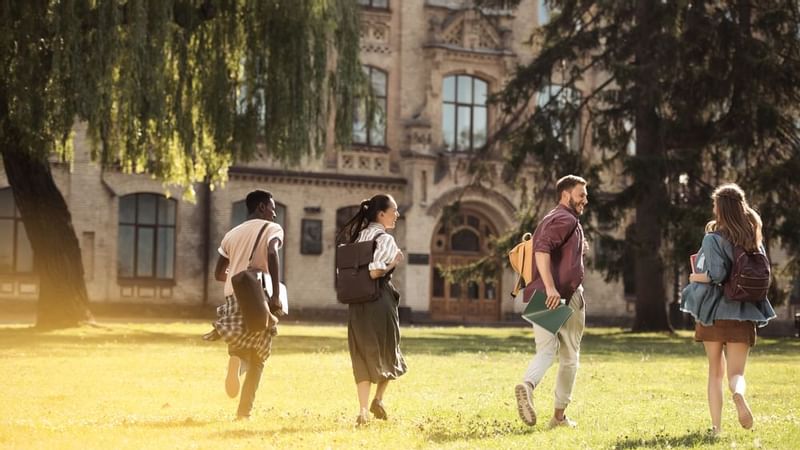 2019-09-11
Adjusting to New Culture
Studying in Australia is a great opportunity to get an excellent education, learn new language skills and make lifelong friends. No matter where you come from, you're bound to notice some cultural differences.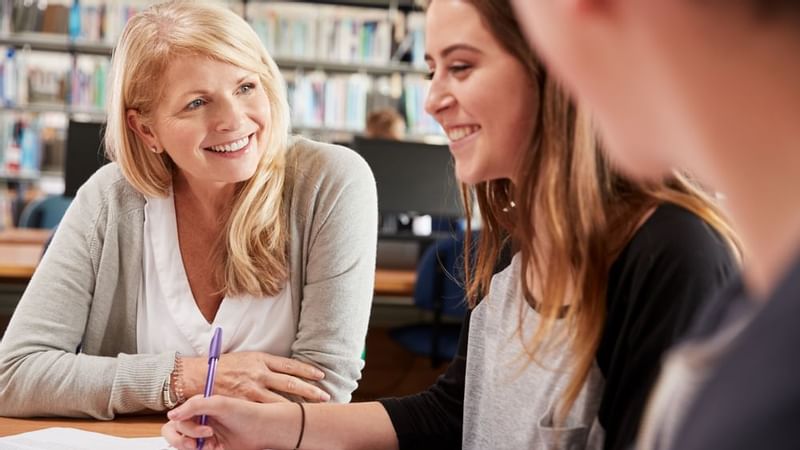 2019-09-11
Feeling Lost as a Student and Mental Health
Moving out of home to attend university is an overwhelming experience for many students. Learning how to function as an independent adult whilst studying is a lot to cope with. If you're feeling lost as a student, help is available.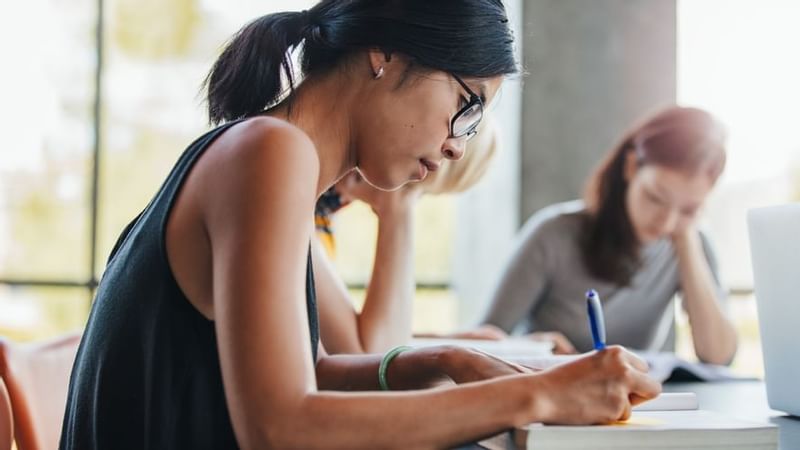 2019-09-11
How to Develop Critical Thinking
Critical thinking is key for many aspects of life and an important skill for university. No matter what you're studying, you'll likely be required to use critical thinking to interpret and analyse information.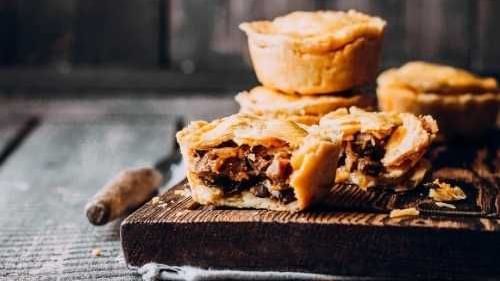 2019-09-09
New to Australia? Get Set to Eat like A Local Student
Eating on a student budget isn't always a culinary adventure. Yet one of the best things about being in Australia is the chance to sample the local tucker. And as you'll see from our list, eating like a local doesn't have to break the bank.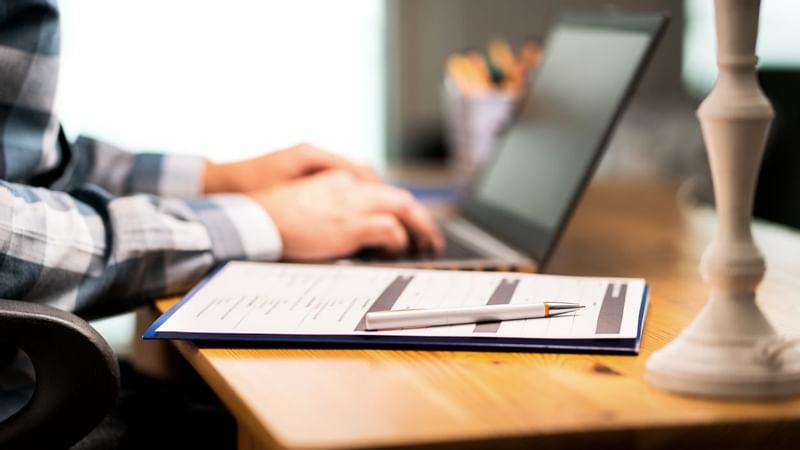 2019-08-12
How to Write a CV From Scratch
As a student, your CV is your most important tool - think of it is the key to your future. This is why it is so important to get your CV right and to effectively and quickly communicate all of your best skills and attributes to potential employers.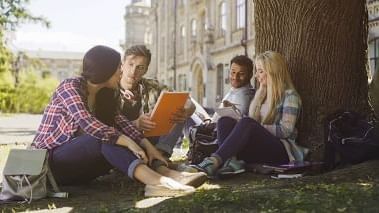 2019-08-12
How to make friends at University
Starting uni and making new friends may seem daunting, especially if you don't know many people on campus – but expanding your social circle is an important part of growing up.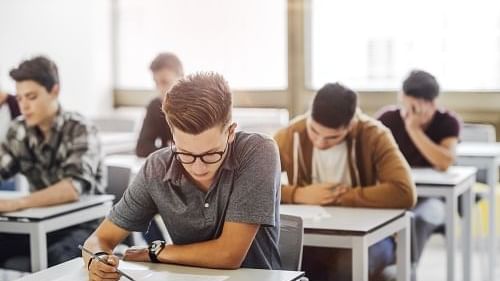 2019-08-12
Exam Tips for Students
Whatever youare studying, most uni students find exams stressful – but there are ways to avoid excess anxiety when it comes to putting your knowledge to the test.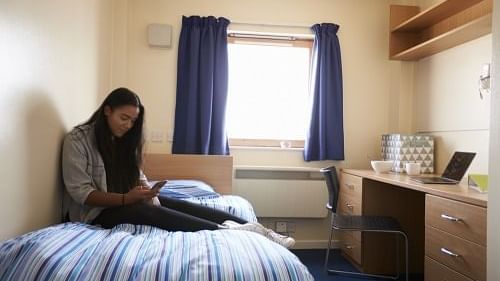 2019-08-12
Student Accommodation – Furnished or Unfurnished?
Living in student accommodation is a great way to embrace the independence that comes with leaving home to study – but should you move into a furnished or unfurnished place?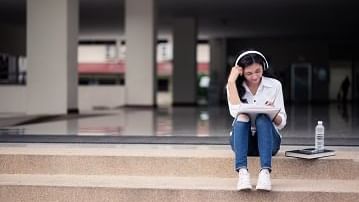 2019-07-24
Does Music Help Study?
Whether you need to memorise maths formulas or write essays, many uni students find it difficult to focus on their studies for long periods of time. Avoiding distractions requires a lot of discipline, but there are steps you can take to boost your productivity.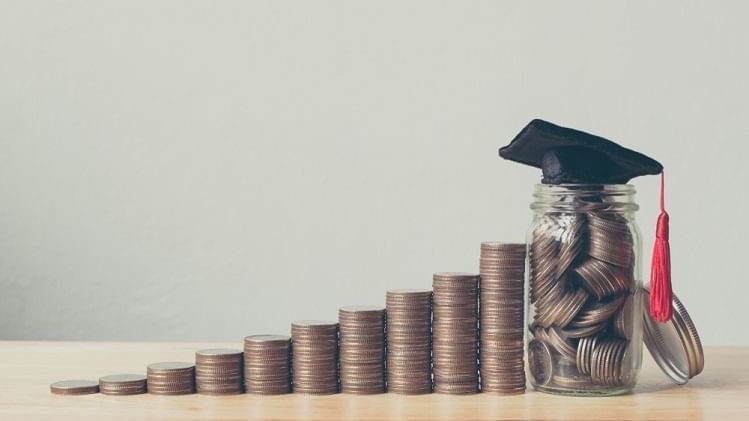 2019-07-24
What financial income support can students get?
Trying to get by on a student budget isn't always easy. From paying rent to buying textbooks, the cost of necessities can stretch your bank account to breaking point. And even though plenty of students work whilst studying, it's not always possible to earn a steady income.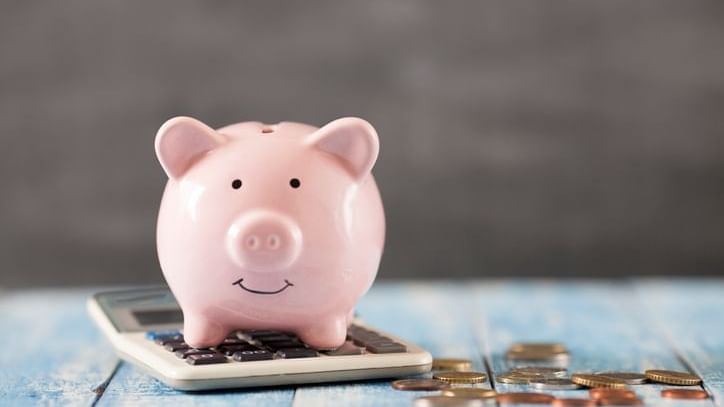 2019-06-18
Budgeting and Putting Together Your Finances
For many students, going to university signals the first time in their lives where they must learn to budget. With a new found independence, students should learn how to effectively budget their money and set good financial habits now and for the future.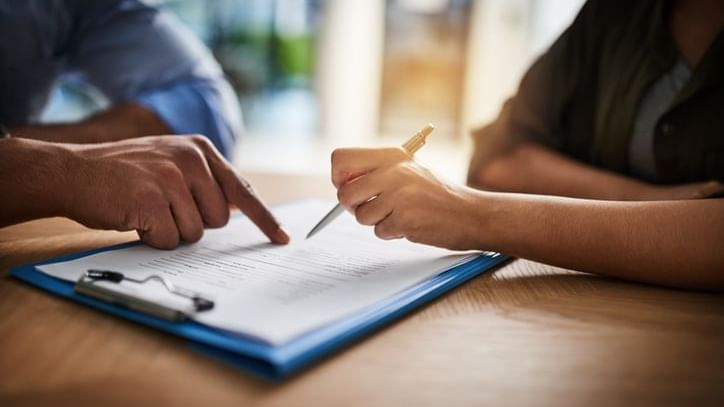 2019-05-01
A Brief Introduction to Referencing
With end of semester exams approaching one major thing that all students must learn is how to reference properly. Each educational institute will have its recommend referencing guide but one of the commons ones used is the Harvard Referencing System.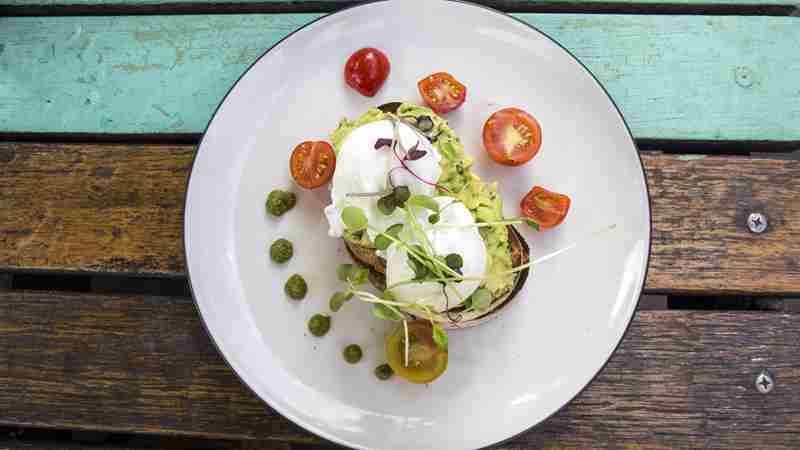 2019-04-08
The Best Smashed Avocado on a Student Budget
There's no brunch dish quite as "on-trend" as smashed avocado on toast. The piece de resistance of all Aussies brunch menus. While the fandom of smashed avo means it's practically ubiquitous, we have hunted down the best smashed avo on toast that won't break your bank.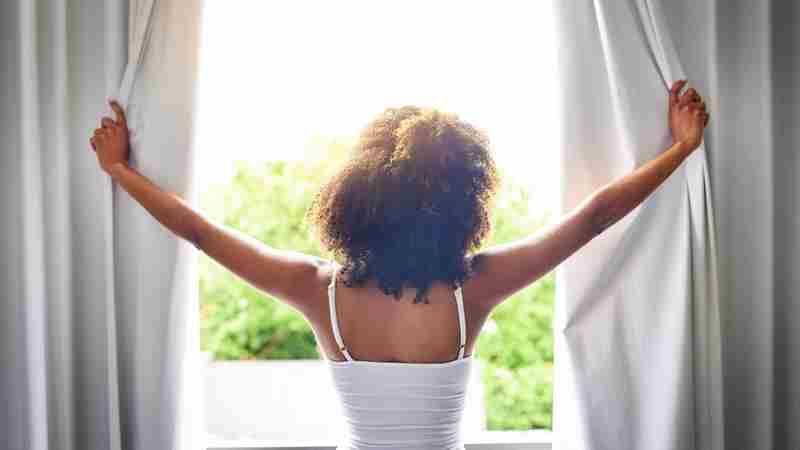 2019-02-19
5 Ways to Freshen Up Your Room for the Start of Uni
Forget the annual Spring clean, Summer is here and so is the start of the university semester so there's no better time to freshen up your space. Giving your room some much needed TLC is like detoxifying from the outside-in. Like they say: tidy room, tidy mind!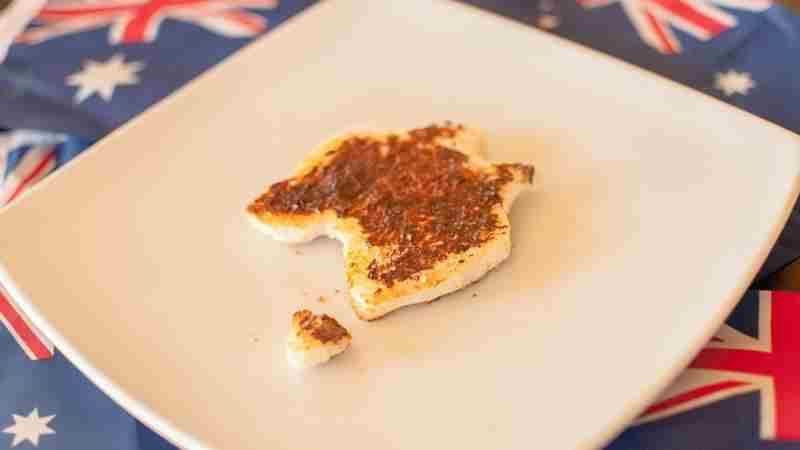 2019-01-24
G'Day Mate! A guide to Aussie Slang
Are you new to Australia? Struggling to get to grips with the lingo?
Don't fear - you can become a true Aussie native and throw a few sayings around the BBQ with our ultimate guide to slang.
2018-11-01
Stress Management: The Importance of Balance
Exam period can be stressful and overwhelming. However, by learning how to strike the right balance between study and downtime, you will have the best chance of success. Read our top 3 tips on how to balance your study and manage your stress.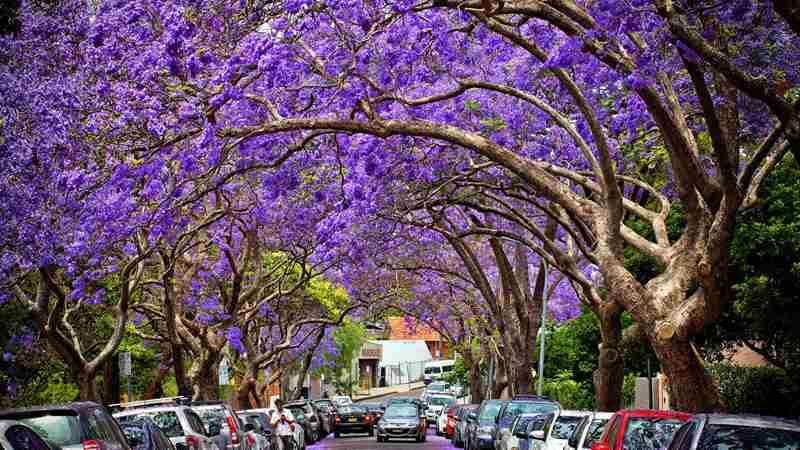 2018-09-12
Catch the Best Jacaranda Displays this Season
Welcome to spring – that wonderful time of year when our jacarandas burst into life. And just when you think it can't get any better, the blossom falls as purple rain! Here are some of the best places to see the jacaranda blooms.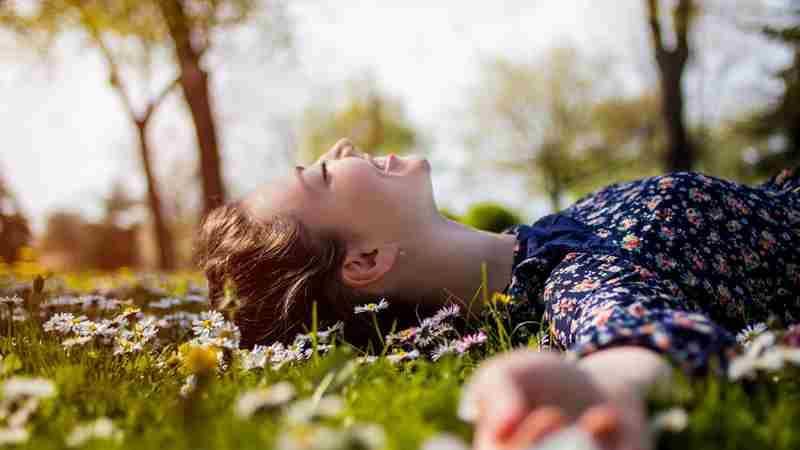 2018-07-09
How to Wind Down and Relax After Exams
Once exams are all done it is important to take some time for you to realx and get life back to normal. After a long period of sustained pressure, many people find it hard to simply switch off. That's why we've put together a great chillax guide.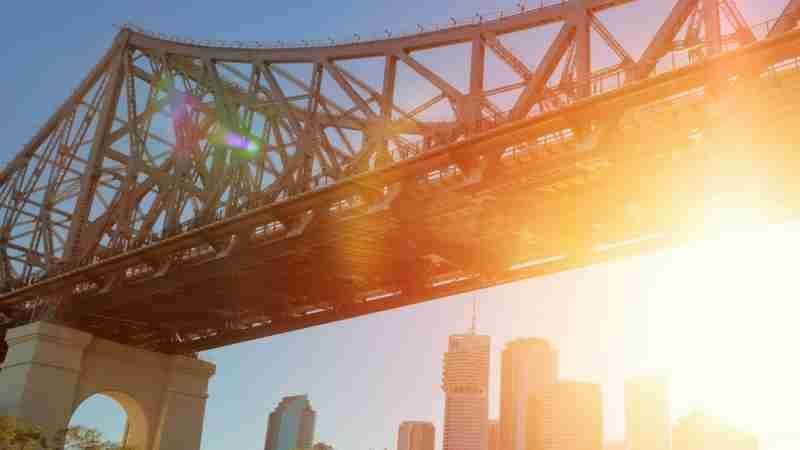 2018-07-04
What to do in Brisbane on a Student Budget
While Brisbane might not be quite as expensive as Sydney or Melbourne, it's still all-too-easy to give your credit card a workout in the Sunshine State's capital. But on a student budget, we got the inside knowledege on the best things to do in Brisbane on a shoestring budget.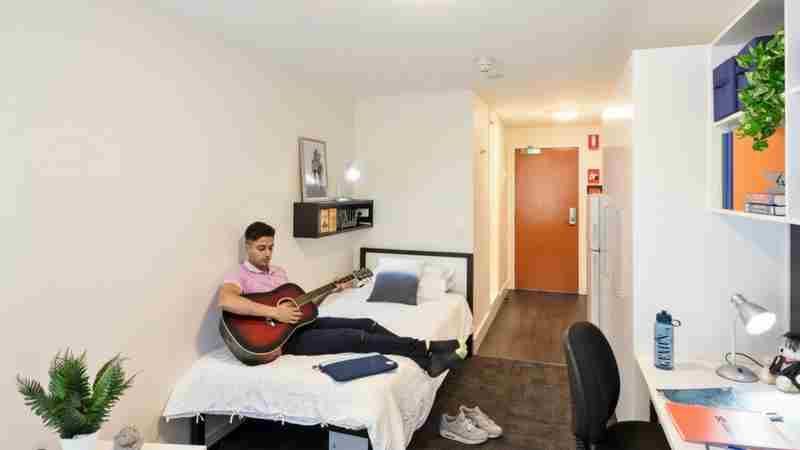 2018-06-12
How To Feel Right At Home When Away
A fresh start and a new place is exciting but change and a new city can be quite daunting.
Here are a few top tips to help you settle into your new place and make it feel like a luxurious castle.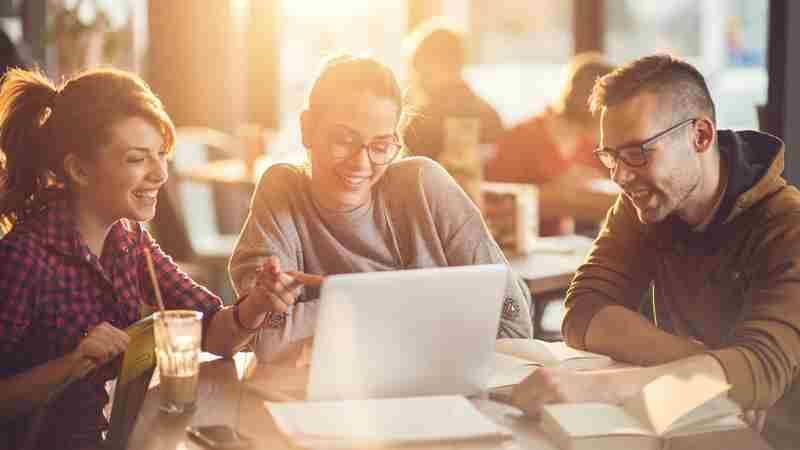 2018-03-22
The Best Things About Being a Student
Workload and stress levels, no free time and little finances. Keep your chin up - remember why you signed up to this.
We've got a cracking list of the best things about student life!